Another OBR Movie Room Breaking Down Poor Run Defense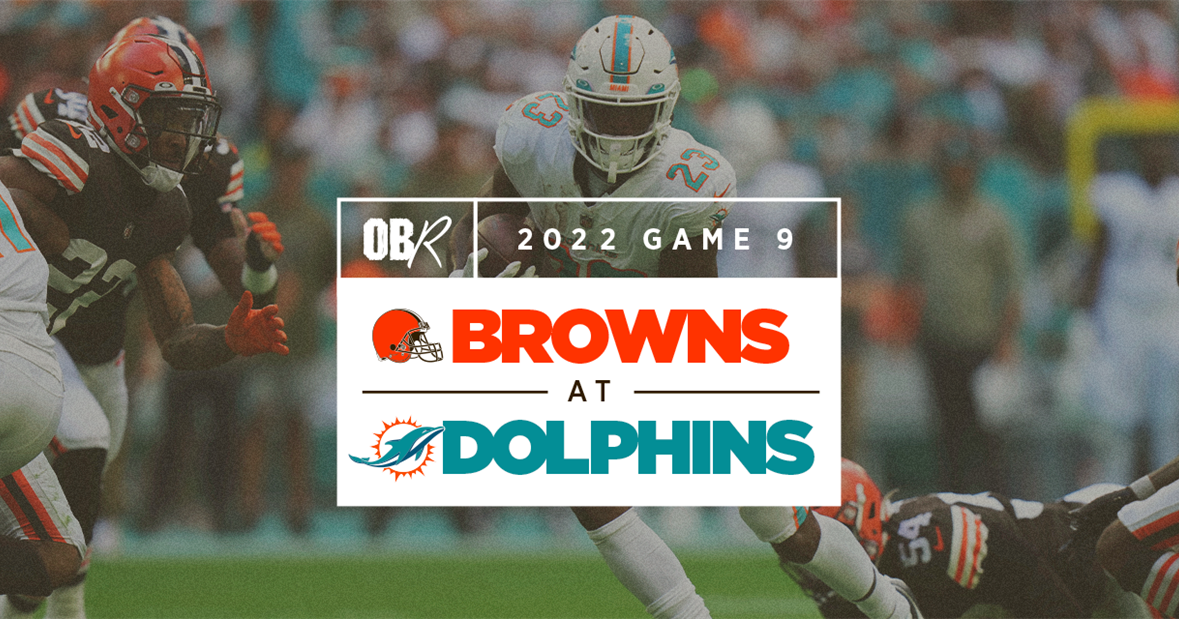 Here we go again. Another week and we write about glaring problems in the Browns' run defense. If time feels like a flat circle to you, yes it does to me too.
The Dolphins rushed for a season-high 195 yards (the previous high was 137) and the path to those yards met as little resistance as we've seen from the Browns' defense this year. If the Dolphins had only committed to running the ball piecemeal, they might have rushed for over 300 on Sunday afternoon. Every phase of the run defense was bad and Kevin Stefanski was asked about these issues today.
"I think you are absolutely right. At tackle, you always have to be better. The tackle is sometimes technical. Sometimes there are 11 people around the ball. Integrity of gaps, every defense played – don't care [if it is] man, zone, deep three or deep two – you have the integrity of the gap, and you have to stay true to that. We have to work hard to make sure we know where we need to be, and we have to make sure we give our guys a plan that they can get out there and execute and play quickly. We did at times. A big part of running defense is when you play fast and play physically. Sure, we've seen that sometimes, but we just didn't do it yesterday and we need to do it more consistently.
The duo of the Dolphins of Rahim Mostert and Jeff Wilson rushed for 184 combined yards and only 60 of those rushing yards came after contact. To translate, that means the Dolphins were going several yards beyond the line of scrimmage before the Browns presented a challenge to impede their progress. Wide open racing lanes and very little resistance were the themes of this movie review.
Let's quickly review their big runs since the eruption and see how they happened.