Coalition proposes a $3M multi-purpose performing arts center | Online features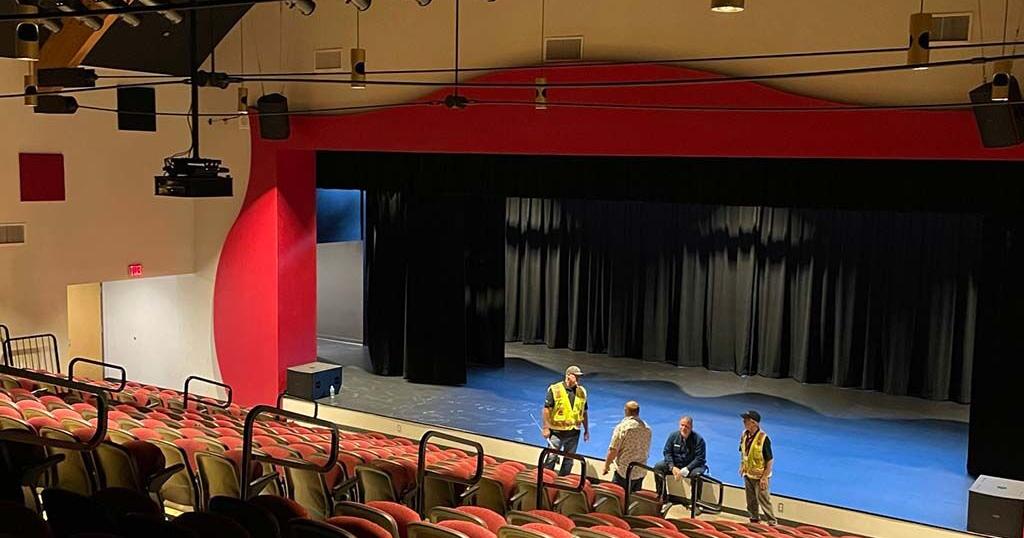 A The coalition is advocating for an approximately $3 million multi-purpose performing arts and entertainment center for Greater Anthem.
Led by Anthem Law owner Sam Crump, the group will propose the multi-purpose venue to the Anthem Community Board at 6:30 p.m. on Tuesday, February 22, on the first floor of the Anthem Civic Building, located at 3701 W. Anthem Way. . The venue, planned to sit in the Outlets at Anthem, would be funded by city improvement funds, Crump explained.
The lawyer, who sits on the boards of the chamber of commerce and the rotating club, added that the center would not only fill the void for a diverse cultural arts space, but for the community as a whole.
Local residents, businesses and non-profit organizations could all tap into the "must-have" multipurpose space.
"I grew up in theaters since fourth grade. My last play was my sophomore year in college," Crump said. "I love theater, I love going to professional Broadway theater and music and things like that."
"The other part of this (proposal) is versatile," he continued. "I am involved in the chamber of commerce and the Rotary club; we are always looking for places to hold meetings, conferences or banquet dinners and we have no other establishment than the country club – which has been very pleasant, and we appreciate them, but it is pretty expensive."
The 12,500-square-foot space sits directly west of Interstate 17 and leverages "excellent parking, use of freeway video signage, and existing/future restaurants and stores," according to the proposal. The preliminary plan includes a large lobby and reception area, a 350-seat theater with retractable seating – which would allow the 10,000 square foot area to be used for banquets, conferences and more – and a large 70 -by-50- foot scene.
Crump said the facility would be equipped with large restrooms, a galley, storage, change rooms and an audio and visual control booth.
An available space at the proposed size is a rare find in Anthem, he noted.
"He ticks so many boxes, it's almost unbelievable," Crump said.
The coalition, also made up of ProMusica Arizona and T2 Presents, points out that a tax increase would not be necessary to finance the project.
Crump said dollars from the Enhancement Fund, which currently has about $1.5 million, would be funneled into development. He said the fund, fueled by home sales in the city, should reach the $3 million needed by the time construction begins in January next year.
"When a house sells, (the Council) takes a quarter of 1% and puts it into this improvement fund – that's part of the rules," Crump explained. "House prices are doing so well, so that improves the improvement fund."
"That money has been used in the past for some really big projects," he continued, citing the dog park, newly added pickle ball courts and Opportunity Way park. "They all have a common theme; these are all outdoor recreation. Nothing has been done in this kind of multi-purpose facility for cultural performing arts, so we think it's time for that.
The proposal outlines a 10-year lease, with two additional 5-year options. Outlets have already agreed to the rental agreement, Crump shared.
"Municipalities permanently lease commercial properties for their needs. When they need something, they can rent a property, whether it's for utilitarian purposes or otherwise," Crump revealed.
"I think it's totally doable," he added. "I think if they feel like they have the assurance of 20 years here, they should feel safe putting $3 million of people's money into this, knowing they have a 20 year lease I don't think it's throwing it away.
For Crump, the versatile proposal has been a long time coming.
The lawyer tried to tackle the project about four years ago, he shared, but his efforts fell through due to questions over funding.
"I tried to get the ball rolling," Crump said. "I had a good group of people, including representatives, officials and county supervisors, and we would meet and talk about the need for this and everyone liked it.
"The stumbling block was that no one could identify a source of money unless they went through the city of Phoenix and established a tax district, and no one seemed to have an appetite for that."
With the improvement fund booming, Crump said now is the time to act.
Crump and the coalition created a change.org petition for the proposal with a goal of 1,000 signatures. The online effort has already amassed over 800.
"I think it's a really magical opportunity. We are not like a typical city; there's not all kinds of empty buildings sitting around or a lot of empty land," Crump explained. "Our proposition is not to buy land, buy a building or build anything from scratch… First, availability and second, cost."
"If we did this where we're proposing Anthem own it, it would be a $15 million+ project and it's just not feasible," he continued. "If we were to go that route, we would need a tax district and it would take many years to do that."
The proposal outlines an estimated timeframe of inauguration in January 2023, with an opening date by the summer of the same year.
To learn more about the proposal or to sign the petition, go to chng.it/L9dxFddY.