EOI Performing Arts Camp | ArtsHub Australia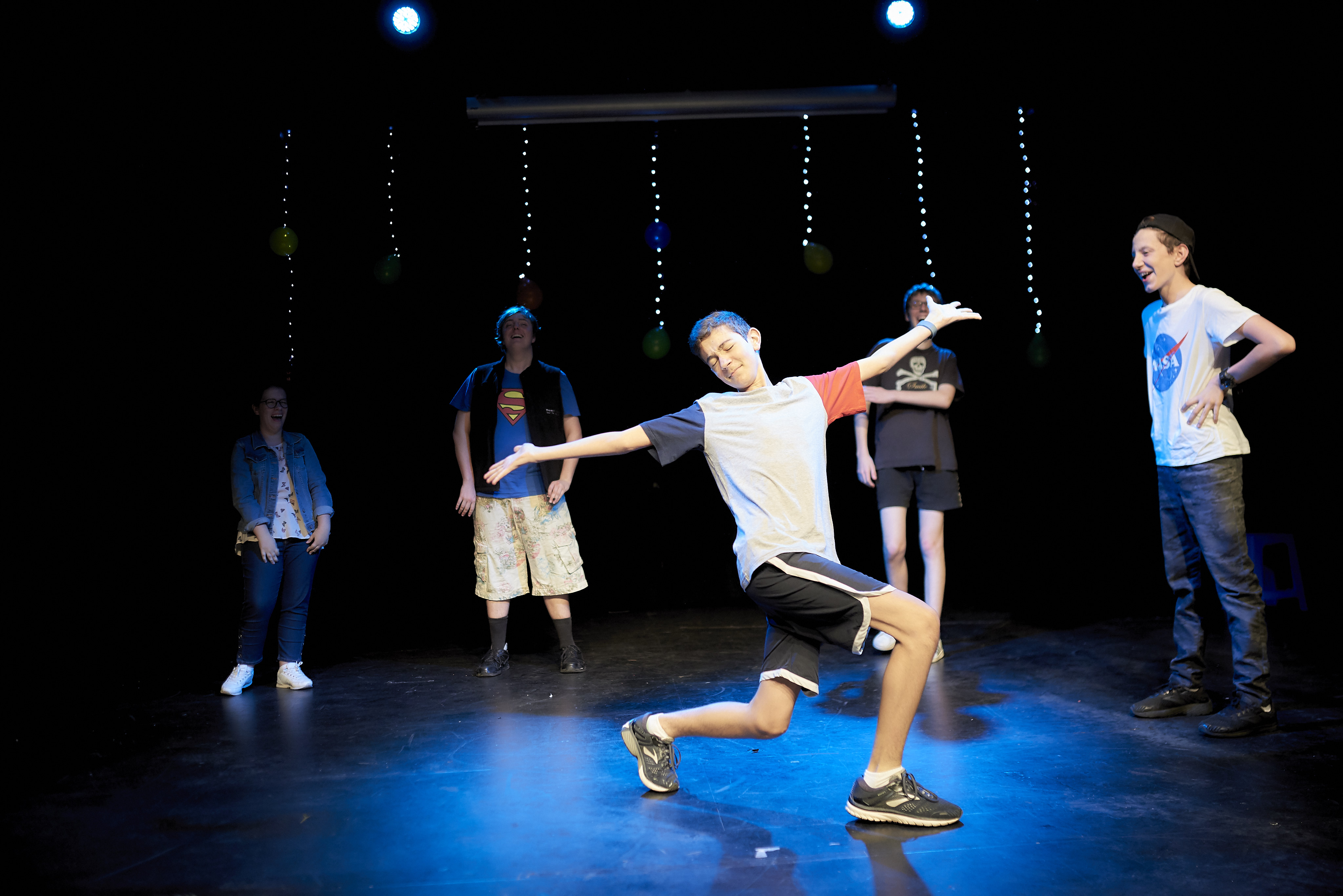 Expressions of Interest for the Holiday Break Performing Arts Camp are open.
Accessibility
If you are a disabled or d/Deaf applicant, and need this information in a format that is accessible to you, or need this information in another language, you can contact us on (02) 8289 6520 between 9 a.m. and 5 p.m. Monday to Friday.
The Relais National service numbers are:
TTY users: Telephone 133 677 then ask for (02) 8289 6520
Speak and Listen users: Telephone 1300 555 727 then ask for (02) 8289 6520
Internet Relay users: Connect to NES then ask for (02) 8289 6520.
Overview
The Holiday Break Program is a Regional Youth Bureau program designed to provide local youth (12-24 years old) with access to recreational and social activities that are tailored, free and local, so that their creativity, imagination , their self-confidence, and self-efficacy is enhanced, as well as their physical, social, cognitive, and emotional development skills.
Create NSW develops targeted strategic initiatives to address gaps and opportunities for children and young people participating in arts, screen and culture in the NSW region.
Learn more about the holiday program.
What can I apply for?
Funding is available for applicants to deliver a performing arts workshop program of at least five days in the NSW region. These may include theatre, dance, circus arts or physical theatre. You can request $30,000 for a week-long workshop program and/or $55,000 for a week-long residential camp.
Programs must include a partnership with at least one regional Creative Kids provider and culminate in a performance, workshop or showcase for the public.
When can I apply?

Step 1
The EOIs open on Monday, March 7, 2022.
Closing of the EOI on Wednesday March 30, 2022 at 5 p.m. (AEST).
Notification of shortlisted EOIs April 29, 2022.
2nd step
Consultation period with shortlisted candidates from April 29 to May 3, 2022.
Final submissions May 4-6, 2022.
Notification of successful candidates Monday, May 16, 2022.
Guidelines
The information on this page is only a guide. We recommend that you read the full guidelines before completing your application.
Go to the EOI Guidelines for Performing Arts Camps (accessible PDF)
Apply now
To apply for funding, you will need to complete and submit the relevant application form through our secure online grants system SmartyGrants.
What support is available to me?
We have a range of resources available to help you with your request. After reviewing them, you can contact a member of staff if you need advice regarding these guidelines from 9:00 a.m. to 5:00 p.m. Monday to Friday.
Cat Dibley, Acting Head of Strategic Projects and Engagement
Email: [email protected]
Telephone: 02 8279 2612
Carly Pickard, Acting Head of Strategic Projects and Engagement
Email: [email protected]
Phone: 028289 6530