First Energy Pledges Second Donation for New Performing Arts Center | Local News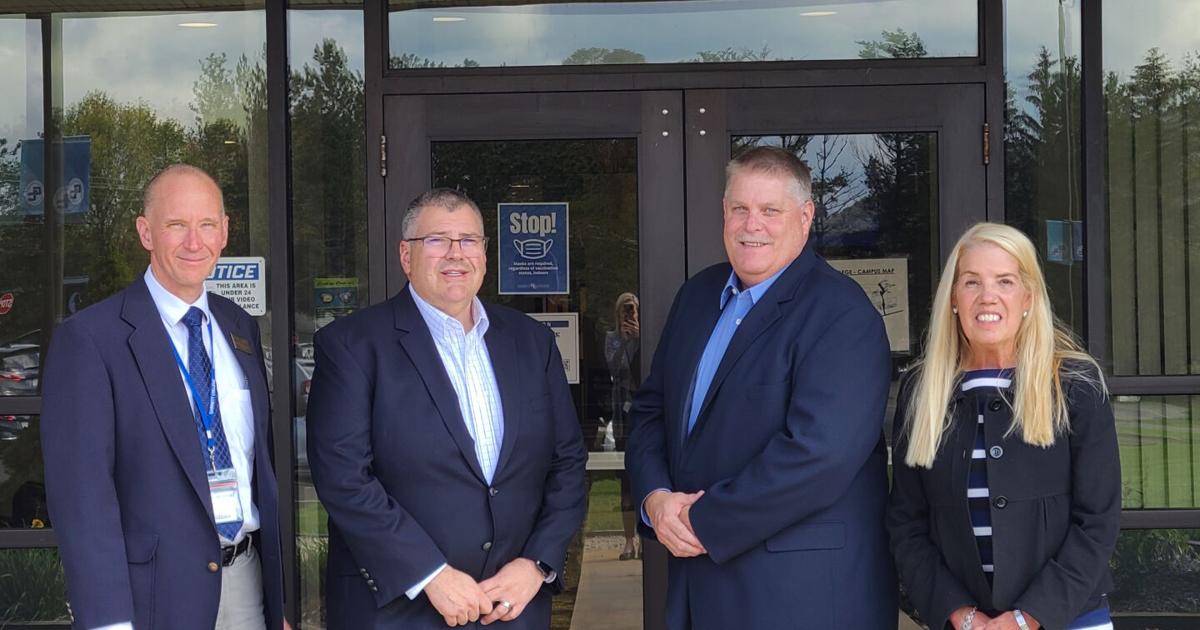 MCHENRY — The FirstEnergy Foundation has doubled the performing arts center at Garrett College.
Having already committed to naming one of the PAC offices, the FirstEnergy Foundation also provided the naming donation to the PAC Light and Sound room. Richard Midcap, president of Garrett College, called the multiple donations "hugely inspiring."
"FirstEnergy and the FirstEnergy Foundation have made a significant commitment to this facility, which will be a tremendous community resource," said Midcap.
Lorna Wisham, president of the FirstEnergy Foundation, called the PAC "a cultural and educational asset that will benefit the region for years to come."
"FirstEnergy is committed to strengthening the communities where we live and work, and we are proud to support this exciting new facility with a gift from the FirstEnergy Foundation," said Wisham.
The FirstEnergy Foundation contributes to local nonprofit organizations with the goal of strengthening the social and economic fabric of communities within its service region.
The FirstEnergy Foundation nomination is one of a series of gifts recently announced by the Garrett College Foundation. The foundation has raised more than $2.2 million toward the $2.5 million campaign goal for Garrett: Fulfill Our Dream, which will generate steady revenue for PAC operations.
"Members of our community and local businesses have been extremely generous in contributing to this ambitious campaign," said GCF CEO Cherie Krug, noting that the $2.5 million campaign is the largest of the year. history of the foundation. "We are currently working with a host of potential donors to help us reach that $2.5 million goal."
Mary Callis, executive director of the Performing Arts Center at Garrett College, said the lighting and sound capabilities will enhance the experience for performers and audiences.
"State-of-the-art sound and lighting are essential for the community that will use this facility," Callis said. "Until now, it has been difficult, if not impossible, to have certain theater and dance performances in our community due to inadequate lighting and sound technology.
"Additionally, there will be opportunities to provide more training and education on how to use this type of technology," Callis said, noting that the PAC will be a center for learning and performance.