JHS Performing Arts Department to Help NEA Foster Children Through Production | News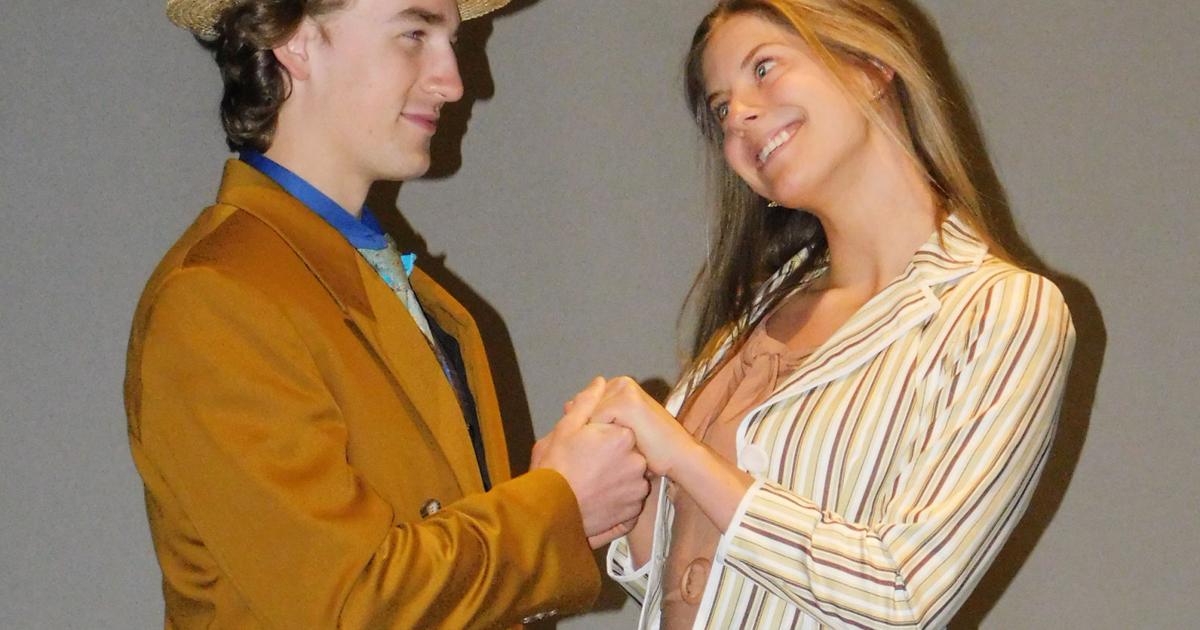 JONESBORO — Jonesboro High School will perform "42nd Street," while helping foster children by collecting bags to support Together We Foster NEA.
Jonesboro High School's Performing Arts Department Academies will open their production of "42nd Street" Thursday at 7 p.m. and run through Saturday at 7 p.m., before its final broadcast on Sunday, April 3 at 2 p.m. at the JHS Performing Center of art.
The cast and crew will collect overnight bags for "Together We Foster" from a collection bin in the lobby of JHS PAC as they recognize Foster Care Awareness Month in April.
They will accept any type of overnight bags such as backpacks, duffel bags and tote bags.
According to their website, Together We Foster, formerly known as Greene County Foster Parents Association prior to its expansion, serves the foster family community in northeast Arkansas.
Their mission is to support and encourage each individual in the process of foster reunification, including the foster child, birth family, foster parents and agencies working in the best interest of the child.
Krisie Holmes, choir director at Jonesboro High School, said they actually started trying to incorporate civic-minded events into their productions about five years ago when they performed "Pajama Game." and after a suggestion from a relative, they decided to collect pajamas for the organization Together We Foster, noting that they continued this tradition afterwards by collecting shoes during "Cinderella", seats and feet ( underwear and socks) during "Sister Act" and T-shirts during "Rock of Ages".
"It helps kids be civic," she said.
JHS Grade 11 student Channing Willhite, who plays Anytime Annie, said, "April is Foster Care Awareness Month, and we decided we wanted to pick up the overnight bags this year."
Holmes said it will be his first spring musical since COVID halted his production of "Chicago" in 2020.
"At that time we were prepping 'Chicago' and were a week away from production," Holmes said, noting that they'll be rotating cast members so the seniors have a chance to shine.
For example, Peggy Sawyer will be played by senior Mallory Luckett and Dorothy Brock will be played by senior Abygail Phillips on March 31 and April 2. Additionally, Peggy Sawyer will be played by senior Kaleigh Mills and Dorothy Brock will be played by junior Ava Shatley on April 1-3.
JHS Grade 11 student Georgia Gwinn, who plays Maggie Jones, said, "This is our first show since COVID and we're so excited."
"The cast and crew had so many firsts with this production," Holmes said, noting that some students had never seen the uncovered orchestra pit, for example.
"A lot of them will be making their stage debut this year," she said. "They were super soldiers and took on every dance routine, song and line with great enthusiasm. The cast even met the demands of tap dancing quite well.
Production will be through the collaborative efforts of three JHS departments, including:
the JHS choir and cast – Blake Burris, Allie Carson, Levi Grissom, Georgia Guinn, Harrison Herget, Tyana Hourd, Rachel Liouh, Mallory Luckett, Roscoe Mason, Celia Mayfield, Keelie McClellan, Kaleigh Mills, Ethan Mirafuentes, Susannah Mitchell, Connor Moore, Abby Orr, Abygail Phillips, Andrew Pulliam, Lia Riney, Mia Rouse, Ava Shatley, Caleb Smith, Chloe Teague, Chris Turnage and Channing Willhite.
the JHS Group – Jake Arroyo, Evan Bowen, Dillinger Car, Nick Honda, Kaedynce Miller, Alan Navarro, Kira Rich, Daniel Rutherford, Christian Sandoval, Peyton Stapleton, Madeline Sumpter, Jesus Tovar and Sam Welch.
the JHS theater and technical team – Ayman Al-Qaissi, Mills Arnold, Landen Bruden, Katelyn Davis, Matt Hughes, Andrew Kueter, Matthew Kueter, Celia Mayfield, Keegan Riley, Tenison Roscoe, Marshall Smith and Reagan Smith.
"42nd Street celebrates Broadway, Times Square and showbiz magic with wit, humor and pizzazz," Holmes said. "At the height of the Great Depression, aspiring backing vocalist Peggy Sawyer arrives in the big city of Allentown, Pennsylvania, and soon lands her first big job on the set of a glitzy new Broadway show. But just before Opening night, lead actress Dorothy Brock breaks her ankle Peggy's rise from showgirl to star is a show business dream.
It will feature music by Harry Warren and lyrics by Al Dubin, while "42nd Street" is presented through special arrangements with Concord Theatricals.