Lincoln Center for the Performing Arts Announces Lineup From San Juan Hill, AFROPUNK, and More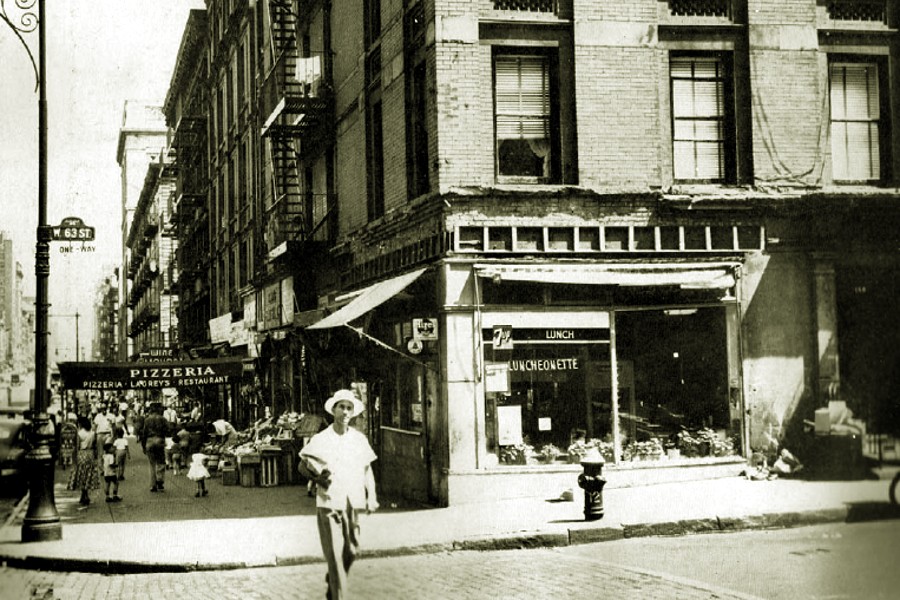 The Lincoln Center for the Performing Arts (LCPA) today announced its fall/winter lineup, reflecting its artistic vision, featuring a mix of collaborations with Lincoln Center constituents, and emphasizing historically underserved genres. represented on campus.
"Embedded in the promise of Lincoln Center is the democratic ideal that, as John D. Rockefeller III said, 'The arts are not for the privileged few but for the many.' We are redoubling our efforts to make more people feel welcome here, prioritizing deep and lasting connections with those who have not seen each other at Lincoln Center," said Shanta Thake, LCPA's Ehrenkranz Artistic Director. "In the wake of our Summer for the city season, after welcoming hundreds of thousands of New Yorkers, many for their first concert experiences, we look forward to reopening the new David Geffen Hall and continuing that broader welcome throughout the fall, winter and beyond. Lincoln Center for the Performing Arts means everything the performing arts. We take a broad view of artistic excellence and creative achievement, and are delighted to welcome back everyone who joined us this summer and hopefully many more.
Lincoln Center Presents programming will focus on three key areas:
Collaboration with campus constituents Center historically underrepresented art forms on campus Accommodate broader audiences and communities
Innovative uses of physical resources are also central to the LCPA's programmatic vision, transforming Lincoln Center's 16 acres of outdoor spaces, especially during LCPA's signature summer seasons, and discovering new uses for many of the interior spaces on the campus.
This includes:
Reinventing the types of experiences specific to a traditional concert hall;
Use of non-theatrical spaces such as the new Karen and Richard LeFrak Hall at David Geffen Hall, the Kenneth C. Griffin Sidewalk Studio, and the Leon and Norma Hess Grand Walk;
Multi-site takeovers focus on a theme or cultural exploration; and
Increased focus on the David Rubenstein Atrium which will host many more programs at the intersections of arts and civics and is newly equipped to broadcast events around the world.
"It was a time of real experimentation at Lincoln Center. Shanta's bold vision has allowed us to not only find ways to navigate through COVID, but to reimagine who we serve and how we serve," said Henry Timms, President and CEO of LCPA. "We look forward to filling the new David Geffen Hall, campus and more with vibrant and diverse programming."
The majority of Lincoln Center Presents programs will be FREE or Choose What You Pay. Piloted in the winter and summer of 2022, these strategies have proven effective in helping to remove one barrier to hosting at Lincoln Center: cost.
Through Summer for the citymore than 75% of spectators were new to the LCPA, meaning they had never booked a ticket before, and 45% identified themselves as BIPOC.
Lincoln Center Presents Fall and Winter Highlights:
Work with constituents on new dynamic collaborations
The first LCPA commission for the New York Philharmonic—Etienne Charles' San Juan Hill: A New York Story, an immersive multimedia work that transports audiences through music, visuals and original first-person narratives of the history of the neighborhood and the indigenous and immigrant communities that have populated the land in and around where it stands. now finds Lincoln Center. This premiere by Charles, also a Juilliard School graduate and frequent performer of Jazz at Lincoln Center, will be the first public performance in the new David Geffen Hall;
Open House Weekend at the new David Geffen Hall throws the doors wide and activates every corner with live music, DJ nights, family programs, and more;
Chineke! Orchestra, Europe's first predominantly black and ethnically diverse orchestra, for its Lincoln Center debut presented in partnership with the New York Philharmonic and the Juilliard School;
Intimate recitals with opera stars, showcasing another side of their art in the new series, The other side of the starsin collaboration with the Metropolitan Opera and starring Isabel Leonard and Will Liverman.
Centering artists and underrepresented disciplines on campus
"Legacies of San Juan Hill" Web Portal In collaboration with a diverse set of contributors, Lincoln Center will soon launch San Juan Hill Legacy, a digital resource that aims to explore the ethnically diverse and largely working-class neighborhoods of Manhattan that existed in and around the area where Lincoln Center was built in the 1950s and 1960s that are home to some of the largest black populations and Puerto Ricans of New York in the first half of the 20th century. This site is a resource that will grow over time. It will include images, essays and articles, maps, archival content, and more, all of which will offer insight into the complex history of the region and its culture. It will lift the voices of people who have lived here, worked here, and created here, as well as those who live here now;
A series of free arts programs, Sounds of San Juan Hill, at the David Rubenstein Atrium and the Weeksville Heritage Center, examine the history of the area before Lincoln Center, leading up to the world premiere of Etienne Charles' San Juan Hill: A New York Storya work that reconsiders the culture and heritage of the lost neighborhood of San Juan Hill, once part of Lincoln Square and adjacent to where Lincoln Center now stands;
Multi-genre takeovers will enliven the room, with music, dance, theater and visual arts colliding. The festivals will provide opportunities to experience Lincoln Center's physical campus in new ways and immerse themselves in themed programs, such as AFROPUNK + LINCOLN CENTER Black HERstory Live and globalFEST;
The LCPA's new Artists in Residence are key to shaping the artistic offering, in their new roles as full-time staff. Poet Mahogany L. Browne and designer Mimi Lien will each lead programming elements focused on spoken word and public sculpture, respectively, and will build on their recent signature Lincoln Center initiatives: the Poetry and Spoken Word Series. de Browne, We Are The Work in 2021 and S3 Underground. in 2022; and Lien's art installation The GREEN, which radically reimagined Josie Robertson Plaza in 2021;
The reprisals of An Orchestral Tribute to the Notorious BIG, a symphonic concert with multi-instrumentalist and composer Miguel Atwood-Ferguson celebrating the musical legacy of the New York icon;
A preview of the new Broadway musical from Jaime Lozano and Neena Beber, Frida the Musicalon the life of the famous artist Frida Kahlo;
K Allado-McDowell's Song of the Ambassadorsa groundbreaking opera in development that unites technological and scientific innovation with healing through sound;
Works & Process and Lincoln Center are continuing the partnership that began with co-commissioned video premieres filmed on the Lincoln Center campus at the start of the pandemic. This fall, a celebration of New York's hip-hop and street dance culture includes three social, street and freestyle dance performances at the Clark Studio Theater.
Jookin', a mix of hip hop and loose-limbed modern dance that began on the streets of Memphis and has become one of the most dynamic and vital movements in the world of contemporary dance, takes center stage in the scene in Lil Buck's Memphis Jookin. With local beats that evoke the Southern clubs where the jookin' got its start, Lil Buck leads a cast of the scene's finest jook dancers in this Rose Theater engagement.
Little Amal is a twelve-foot-tall puppet who traveled 5,000 miles from the Turkish-Syrian border across Europe to the UK. During her journey, she has been welcomed by hundreds of artists as well as nearly a million people live and tens of millions online. It has become an internationally recognized symbol of human rights, especially those of refugees and asylum seekers. His name means "hope" in Arabic. Directed by Tea Alagić and presented in collaboration with Jazz at Lincoln Center, New York City Ballet, School of American Ballet and the New York Philharmonic, Amal's visit to Lincoln Center is an opportunity to welcome Amal to New York. It's part of Little Amal walks in New Yorka co-production between St. Ann's Warehouse and The Walk Productions in association with Handspring Puppet Company (Battle horse), who created and designed Amal.
Welcoming more people to the arts at Lincoln Center

The Big Umbrella Festival, which offers performances, installations and participatory activations specially designed for young people with autism and other developmental disabilities and their families;
A "Festival of Firsts" at the Atrium David Rubenstein will feature artists who are embarking on a first major moment in their career. First time working in a new genre, a first album, a first performance in New York, these are some of the moments that will mark throughout this October series, bringing many artists to campus for their debuts in Lincoln Center;
A collaboration with Unsound Festival New York, returns to Lincoln Center with the US premiere of improv band Weavings. Originally formulated by Chilean artist Nicolás Jaar as an online performance with artists from around the world, Weavings is a free visual score that brings together a collective of musicians. For this live version of Weavings, Jaar and Unsound will call upon a dozen famous musicians from the experimental, jazz, electronic and improvisational scenes, an adventurous exploration of the power of music to unite. The lineup for Weavings with the twelve artists – including Jaar himself – will be announced in early September.
Family programs that explore a multitude of creative forms and address questions of history, identity and belonging;
Passport to the Arts, designed for children, teens, and adults with disabilities and their families, to provide a welcoming, accessible, and free introduction to the performing arts at Lincoln Center;
Lincoln Center Moments, a free performance-based program specifically designed for people with dementia and their caregivers;
Music, dance, spoken word, films and moderated discussions with artists and thought leaders from around the world at the David Rubenstein Atrium, with a renewed emphasis on streaming to reach an even wider audience.
See a chronological list of all LCPA programs HERE and below.
Tickets for the October-December performances go on sale Sept. 20 at noon, with a presale for Friends of Lincoln Center starting Sept. 15 at noon.
More information is HERE.
Photo credit: Little San Juan, Wikipedia.
Related Articles
---
VIDEO

---
"Dr. Harry Delany is a renowned surgeon born and raised in Harlem, the son of the great jurist and civil rights leader, Hubert Delany…." This monthly post is written in Partnership with Harlem Cultural Archives.