Marc Broussard at the McKinney Performing Arts Center on June 25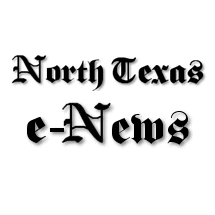 Tickets are reserved seating, $45 per person
McKinney, Texas — Can you believe it's been almost seven years since the incomparable Marc Broussard stepped on stage at the Courtroom Theatre? ! Well the break was long enough, because this summer at the McKinney Performing Arts Center, he is baaacckk.
Join us on Saturday, June 25 as MPAC's summer series kicks off with an epic performance from this 2019 Emmy nominee in support of his 2022 tour.
Marc Broussard is an artist with a unique gift for channeling the spirits of classic R&B, rock and soul into contemporary terms. His father Ted, Louisiana Hall of Fame guitarist of "The Boogie Kings", nurtured Marc's musical gifts from an early age and the vibrant music scene in Lafayette, Louisiana gave Marc the opportunity to practice his profession consistently from childhood to early adulthood.
After releasing a successful independent EP at age 20, Marc signed a recording contract with Island Records. Marc's song "Home" was a radio hit and catapulted him onto the national touring scene. Marc released several albums with major labels over the next 10 years, but recently returned to his independent roots after releasing several hit originals and cover songs. Marc is working on a new record and is delighted to be back at McKinney.
A cash bar with beer, wine, soda and water will be available.
Tickets…
Courtroom Theater
111 N. Tennessee St.
McKinney TX 75069
Presented by McKinney Performing Arts Center with the support of our generous sponsors:
McKinney Community Development Corporation
Emerson Automation Solutions
and the Sheraton McKinney