Memorable dance programs for the summer performing arts scene: Myriad Dance Company's Dream Spark at the new Dreamscapes venue; Fem Dance Company Flow State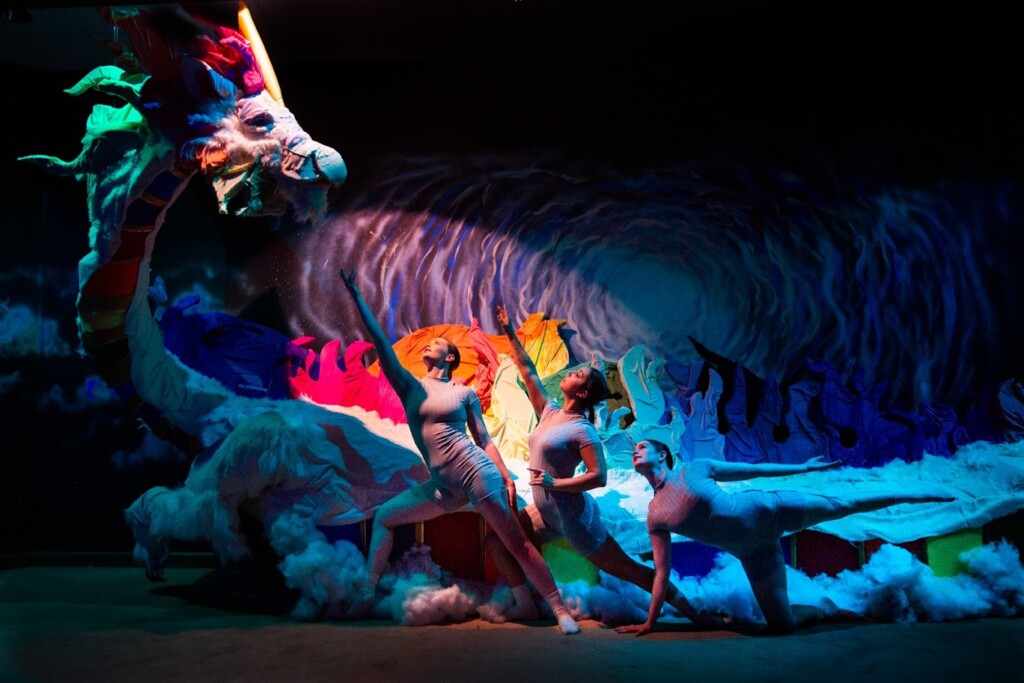 MYRIAD DANCE COMPANY: DREAM SPARK
Truly rewarding collaboration in the best sense of the word, Myriad Dance Company dream spark It couldn't have been a more fitting opening for Dreamscapes in its new location. Now housed in the former Macy's store at The Shops at South Town in Sandy, Utah, the immersive art museum is an ongoing project of the Utah Arts Alliance.
Myriad Dance Artists were the last artistic group to perform at Dreamscapes' former location at The Gateway in downtown Salt Lake City. It's like that Overslept: Obscura featured excellent choreography aligned with the design and look of various rooms in the museum, which features many ingenious examples of recycled materials that are repurposed for visual effect.
In the new show, Myriad does wonderful justice to the museum space, which is now five times the size of downtown Dreamscapes. Again, RJ Walker, who provided the literary guest for Myriad's previous exhibition, sets the scene before visitors enter the museum, with a story about Happyton, where The Diminishing is affected, a gradual loss of colorful memories and the unfortunate creep of dull and desensitized imagination. It is the audience's reactions to the dancers that hold the key to unleashing and rejuvenating the power of dreams.
There's a classy meta feel to this show. The choreographed move telegraphs the rebirth of dreams, as audience members navigate the enchanting chambers of Dreamscapes' vastly expanded maze in its new home. Dancers appear in the spaces, gently drawing visitors through the rooms, using silent gestures to encourage guests to open, say, an old metal mailbox that has a miniature diorama. They position viewers for the best vantage points, as they dance on cubes, move through a hall of mirrors, interact with a large dragon, or navigate a zigzag maze marked by plastic strings of neon lights. There are wonderful crowd-pleasing moments, like when the dancers dive and frolic in a ball-filled pool, which elevates the game room feel to an appealing aesthetic. It's reminiscent of old Hollywood aquamusicales, which featured Esther Williams and synchronized swimming. The dancers perform in a showcase of their contemporary dance movement language. They are like the seductive sirens who saved Odysseus and his crew in The Odyssey. Only then do they take Happyton back to the ethereal ecstasy of dreams, which are essential to our viability.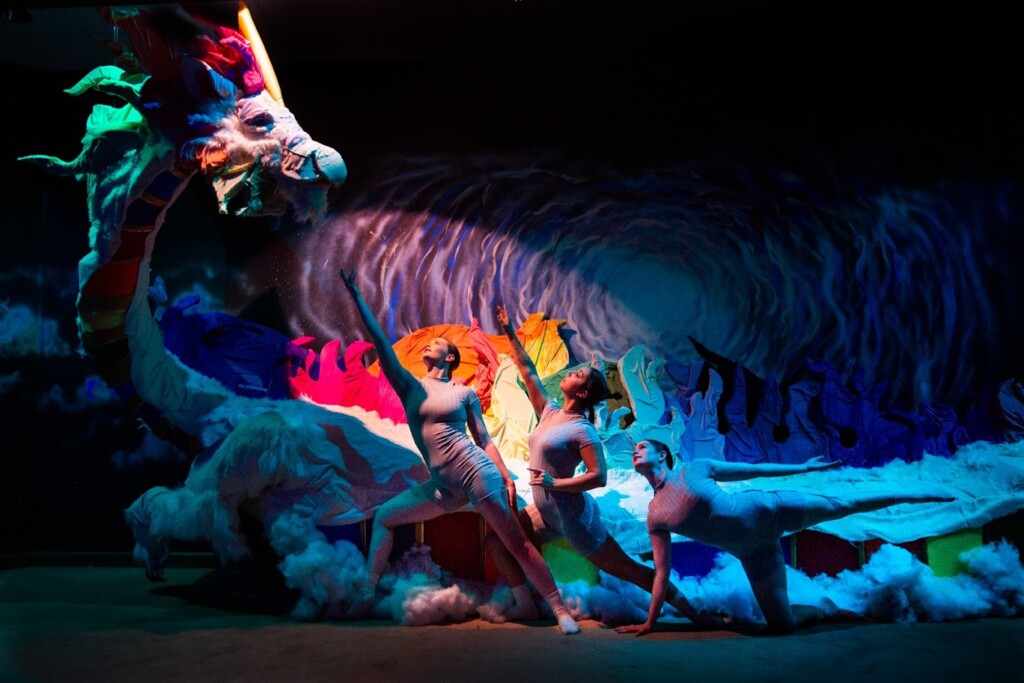 Myriad has effectively integrated experiences from its previous Dreamscapes shows to refine the graceful flow that is immediately evident in dream spark. The experience will delight audiences of all ages.
The show will be presented again on August 25. Tickets are available for a staggered schedule of start times so visitors are assured of the ideal experience. Tee times are available, in 15-minute intervals, between 6:30 p.m. and 7:15 p.m. The experience can last between 60 and 90 minutes.
Kendall Fischer is the company's artistic director, and the company features choreography by Fiona Gitlin, among others. For tickets and more information, see the Show Clix link.
FEM DANCE COMPANY: STATE OF FLOW
Once again, a dance company based in the Salt Lake City project demonstrates why the art of dance comprises such an impressive segment of the performing arts scene in Utah. Presenting at the Leona Wagner Black Box Theater in the downtown Rose Wagner Center for Performing Arts, the Fem Dance Company presented two live works as well as two dance films (screendances), for its flow state concert earlier this month.
His latest work, Kaley Pruitt no problem (which translates to "no to war" in Russian), is partly a response to the war in Ukraine, which is now in its sixth month. But, Pruitt also shrewdly examines events in a richer sociological context, avoiding the usual binaries of good versus evil and instead focusing on how Russian citizens don't blindly accept their government's propaganda claims while trying to understand how they can protest and overturn these messages and still manage to survive and move on with their lives. Thus, she weaves excerpts from the texts of two NPR Coarse translation broadcasts from the beginning of this year which illustrate these circumstances: The scarf and the snuffbox and A letter of misfortune (which are read by Sara Hildebrand and recorded in Russian).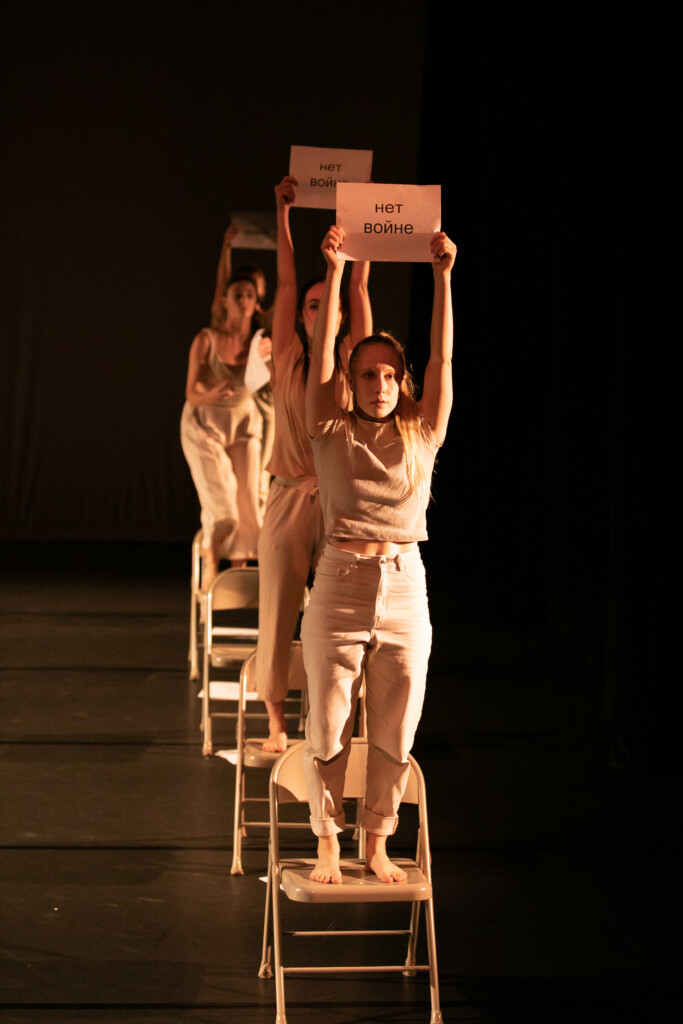 The choreography clearly conveys the purpose of the message, with well-placed pieces of text and elements depicting protest. The music is carefully curated, which includes material from local composer Michael Wall as well as Nils Frahm and Ann Muller, all versatile musicians whose compositions are effective complements to movement phrases and language.
Pruitt's work is significant, especially considering the pushy, knee-jerk reactions, especially when Russia invaded Ukraine last February. Numerous posts on social media have lambasted the Russian people for rising up in mass protests against Vladimir Putin's regime. We often forget in history that war propaganda cuts both ways, which unfortunately leads to framing the peoples of an entire nation as part of the enemy. Pruitt lays the platform for the public to understand that indeed, there are Russian nationals who have found creative ways to break through the propaganda shield. For instance, A letter of misfortune comes from Naira Davlashyan, a Russian expat who lives in France but is devastated to learn that her family back home has accepted the unconditional propaganda published by the government. To break the shield, she uses a chain letter to help communicate an anti-war message that will resonate appropriately.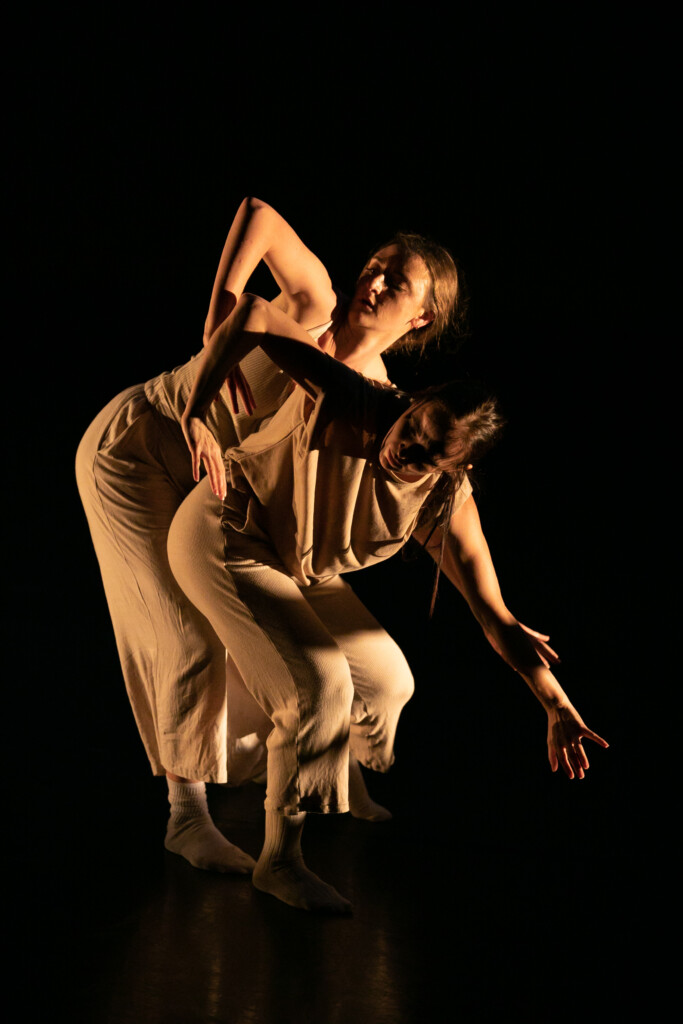 The other live job was that of Alicia Ross Always becoming and unworthyinspired in part by verses of I am complete simply because I am imperfect by Rupi Kaur, who is in Home Body, a recently published collection of his work. Ross' rendering of this poetry rises and falls with the structure of Kaur's poetry, which is particularly known for its conversational characteristics, such as instapoetry for social media. There is the unashamed acceptance of shortcomings and despair which leads to the feeling of helplessness, but then there is the emergent presence of empowerment – which epitomizes the title of the concert flow state precisely. Like Pruitt's piece, Ross' musical palette deftly infuses material from Wall as well as Kangding Ray and Olafur Arnalds.
The remaining two pieces were dance shorts, both of which focus on the powerful combination of two of Utah's greatest visual assets: dance excellence and the state's natural wonders. The opener was Bloom, directed by Jessica Baynes (also available in a stage version), which was performed and filmed on the Great Salt Lake Salt Flats and featured original music by Nicholas Maughan. The film, with videography by Keith Fearnow, featured Maughan and fellow pianist Ruby Chou performing at the production site. He set the tone of the evening perfectly. Alicia Ross' second screendance Memento Mori features a solo dancer (Lexi Hauck) in a meditation on how an individual, knowing that each passing day further limits the time remaining before death, decides to use that time to maximize satisfaction and meaning in their existence. It was an effective companion for the live performance of his other work.