Orcas Island Film Festival Co-Directors on Returning to Semi-Normality to Share Exceptional Cinematic Experiences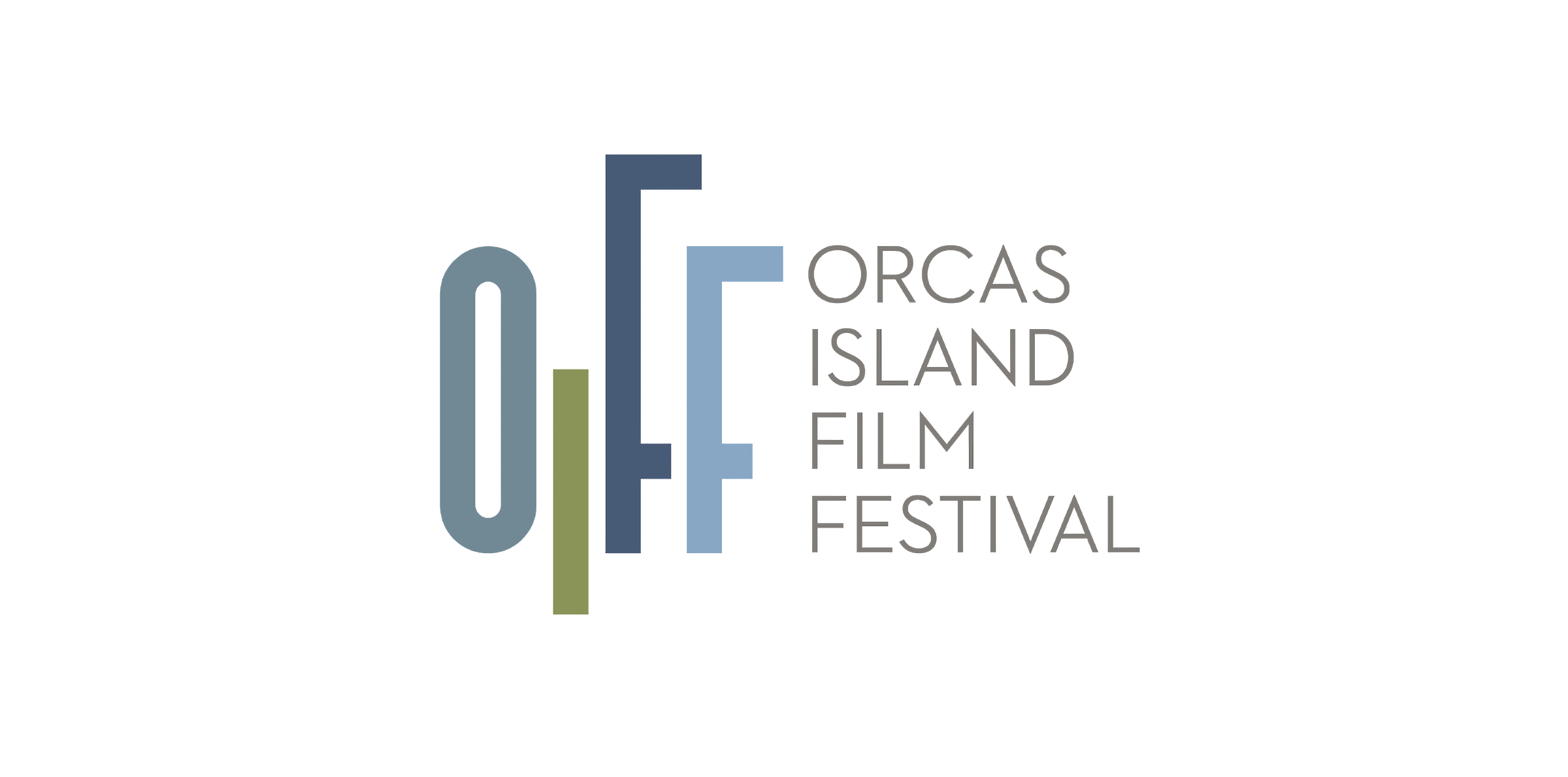 We were delighted to see that the Orcas Island Film Festival predicted a big comeback for 2022 after a slightly subdued 2021. Since then, they've released their full lineup – a jaw-dropping collection of some of the top winners and hottest hits from many of the year's most prestigious festivals. Along with potentially Oscar-related international films and moving documentaries, the expanded program will pose planning puzzles for attendees trying to decide how best to plan a weekend to see some of the year's best movies long before their neighbors. For fans of pre-release movies, this is one of the best problem types to have!
Amid their busy schedules planning this year's festival, which runs October 6-10 in Eastsound, they took the time to discuss last year's event, their thoughts on this year and the value of in-person events in building community. A slightly edited version of our conversation follows.
So… it looks like the return to normal for 2022 with two rooms, three screens and more three dozen films. Before we get into this year, I'm curious how was last year's festival in terms of safety and attendance? (I was unfortunately unable to do so due to a positive test the day before packing for the ferry).
Donna Laslo (co-director + co-producer): I feel really good about our festival last year. I think we were the only in-person festival in Washington State. We were quite strict with our Covid policies and had no Covid incidents. All attendees were required to provide proof of vaccination and wear masks at all times while in theater. We've also limited attendance and created spacing between parties with no eating or drinking in the theater. We sold out our passes in record time and there were very few individual tickets available for sale.
To compensate for this, we set up a huge festival concessions tent that had a super fun food truck serving farm-to-table fresh food. It turned out to be a fantastic way for our attendees to grab a bite to eat between movies and share movie conversations. It was actually a gem of a festival…with only 16 films, you could just gorge yourself and watch all the films one after the other if you wanted to instead of having to choose from three locations and 35 films.
Makes sense. It must have been a pretty precarious undertaking to bring the festival back last year and all the more impressive how well it seems to have gone. We are in a slightly different environment now, are any of the Covid-related protocols from last year making a comeback?
Donna: Looks like we are opening in phases. We went from no festival in 2020 to online virtual cinema; then opened a Pop up Drive-In for the summers of 2020 and 21; then last year we did a unique festival, 16 films, in person, vaccines only, no concessions, no parties. It's been a hell of a journey leading up to this year where we're back at three venues.
As an organization, I believe we need to be responsible, while finding creative ways to come together safely. Vaccines are not mandatory, but masks will be required for all volunteers and staff as well as participants when not actively eating or drinking. We hope that will not be the case next year.
We will again have an outdoor festival tent with a food truck and vendors will be at all three venues for a quick bite between films.
How was the OIFF program this year? It seems the balance of other festivals is swinging between hybrid events in the (Sundance, SXSW, SIFF) and all-in-person events this fall (Venice, Telluride, TIFF). How has this changed the way you think about festivals in general and Orcas in particular?
Carl Spence (co-director + chief curator): I didn't want to have a virtual component to our festival this year. Film festivals work best when audiences come together to watch a film in person without the distraction of phones and anything else that catches our eye in our homes. The collective experience of watching films is exciting and what I've always loved most about being involved in a film festival.
Is it a relief to be back to "normal" after last year's more compact event?
Donna: I think everyone is really ready to move on with their lives. It's really great to be back. Through the Covid isolation, we all realized how much we missed being together. Covid is not and probably never will go away and we have all learned to live with it.
The range was released last week and it's – as always – an amazing collection. Something you are particularly looking forward to bringing to the OIFF audience?
Carl: There's something I love about every film in this year's lineup. That's the beauty of having a rigorous selection of 37 feature films and a short film from 25 countries!
You are too diplomatic! I can say that as I browse through the schedule, I see films that, fresh from two weeks of Telluride and TIFF, are easily up for my favorites of the year so far. Banshees of Inisherin is not to be missed for fans of dark soulful comedies, intense dramas TAR and women who talka spellbinding father-daughter reminiscence in After Sunan essential documentary on the activism of Nan Goldin in Laura Poitras All the beauty and bloodshed. I also hope that adventurous viewers will find time for Jerzy Skolimowski's film. EO, a dreamlike adventure on the back of a donkey, and get ready to squirm and laugh out loud at the follies of the rich with the Cannes winner Triangle of sadness. A truly exceptional composition!
And there are many more that I missed and can't wait to catch. The people of Orcas and their guests are so lucky to have all these stars so close to home! Aside from all those wonderful films, what are your plans for festival guests this year?
Carl: I always try to have as many guests as possible, but it's a tricky proposition considering that our festival takes place at the same time as the New York Film Festival, the Hamptons Film Festival and the London movie. Closer to home, the Vancouver Film Festival is also taking place…
I am happy to bring Jacqueline Bisset to Orcs. She's a legendary actress and one of the nicest people I've met. We also have documentary filmmakers who come with some of the subjects of their films, including bad ax, Sat now, and Wild cat.
Harry Styles [My Policeman] won't be coming due to scheduling conflicts (lol), but we're also working on getting a few other international guests will be present – we will have more information on this soon!
It seems that, out of necessity, last year worked out well for a festival primarily focused on pass holders. With greater capacity, do you plan to return to a combination of passes and individual tickets?
Donna: One of the big changes that has come out of the pandemic for us is the allocation of seats. Participants will have the opportunity to choose their seats in advance. It really reduces the waiting and queues at the door.
Unlike last year, however, we opened the doors to full capacity. We will have a lot more space this year so we will be selling passes and individual tickets. Passholders will have the first chance to choose their seats for all of their screenings.
Are parties and events back for 2022 or is this element still reduced?
No parties this year, focusing only on our fantastic films and guest artists.
Has tourism rebounded on the island this year? If people take a break from the movies, do you have any new places to visit? Or old favorites that have weathered the storm?
Donna: Tourism has definitely rebounded with people eager to escape city congestion and get some fresh air and enjoy the great outdoors.
We have excellent restaurants on the island. Here are some notable picks: New to the island this year is Monti, a Roman-inspired Bakery & Wine Shop Restaurant. There is also At Mijita'san island favorite authentic Mexican restaurant with great homemade margaritas. wild islanda farm-to-table restaurant that uses only fresh, organic local ingredients and Matia kitchen and bar is a James Beard candidate. The mansion restaurant at the Rosario Resort and New leaf coffee at the Outlook Inn are a great brunch and happy hour.
do not forget The Goosean island treasure and cozy artisan bar and restaurant in Eastsound that serves creative cocktails made with locally infused house spirits.
I can also vouch for most of these places! It's always so difficult to choose which ones to visit while taking the time to watch movies! To that list I would also add that anyone who needs to sneak in pain from a Seahawks game or…lest I bring bad luck…to bask in the unfamiliar feel of a Mariners playoff game might want to snag a table at the White Horse or make a claim on a bar stool at the Lower.
Thank you, as always, for taking time out of your busy schedules to chat. Before we go, anything else our readers should know?
Carl: Just that single tickets will go on sale on October 1st. Want to see more movies? Passes are on sale now and are cheaper if you buy before October 1st.