Performing Arts Center under construction for Lexington Two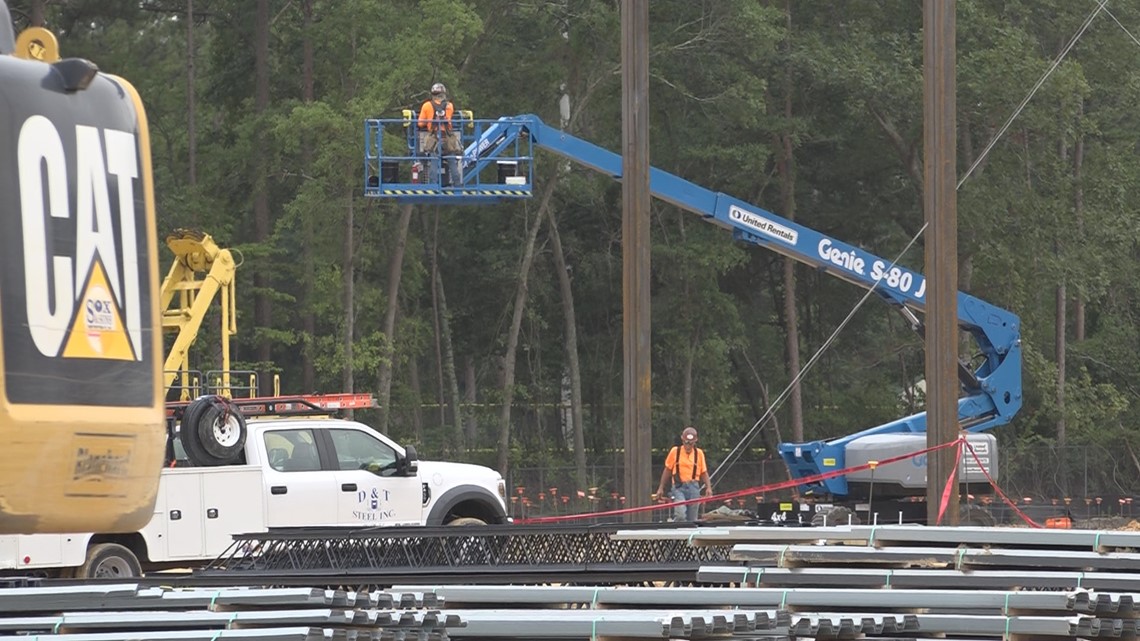 Their final project is a new fine arts center and district office on Platt Springs Road in Springdale.
WEST COLUMBIA, SC – If you've walked Platt Springs Road in Springdale, you've probably noticed a lot of construction.
This is the latest in a series of drafts from the Lexington Two bond referendum.
"A performing arts center has been a dream of the district for a long time and so it was put forward as one of the projects in the 2014 bond referendum and it was a $225,000,000 bond referendum and it This is the final draft of this referendum," Brenda Hafner, Superintendent said.
This construction also includes a new district office, with adjoining meeting spaces in between.
"It's going to give our students the opportunity to train on the technical side of acting, music, dance song. The orchestral shell will be available so it will be the highest quality of sound," said Hafner said.
RELATED: Personal Finance Will Be Required for SC High School Graduation
The center will accommodate up to 1,500 people and the district hopes this will spark more interest in the arts.
"We've never really had a big space for the district to come together for professional development events, for celebrations, for teacher of the year recognitions, graduation is a possibility, all those things can take place at the performing arts center," Hafner said.
Residents tell News 19 they want to make sure students are prioritized at this new center, not businesses. The district confirms that this will be the case.
The district says the work is expected to be completed by early 2024.
RELATED: Lexington Two Releases Free and Reduced Lunch Policy for Next School Year