POAC Announces 2022-23 Performing Arts Season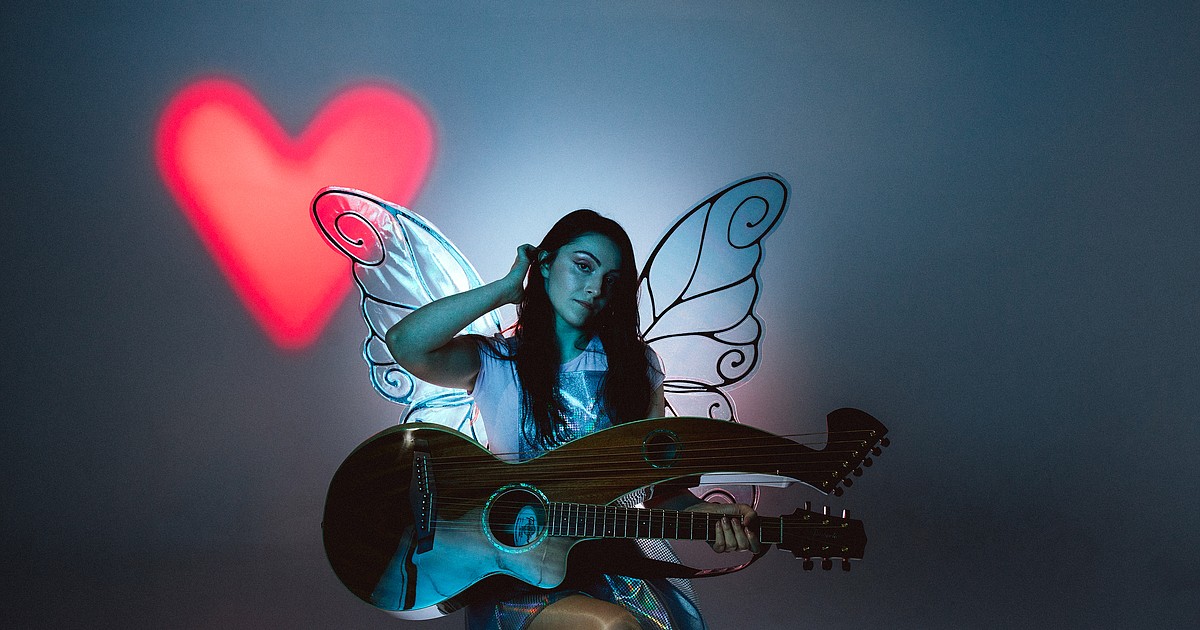 SANDPOINT – Pend Oreille Arts Council's 2022-2023 lineup features eclectic performances ranging from Hawaiian slack and legendary jazz to indie-pop and live theater.
The season begins this fall and continues until spring. Ticket prices range from $5 to $27, with a limited number of POAC season passes available at $145 for discounted entry to all seven shows. Individual tickets and season passes went on sale Thursday, September 1.
Friday, September 16 – Maiah Wynne
Award-winning indie-folk singer, songwriter and multi-instrumentalist hailed as "the next Brandi Carlile." Playing with his full band. Performance and educational outreach underwritten by Underground Kindness. All tickets $25
Wednesday, October 5 — Masters of Hawaiian Music
Enjoy an evening in the islands with Hawaiian musicians George Kahumoku Jr., Daniel Ho and Tia Carrere. All tickets $28.
Thursday November 17: An evening with Lena Haug and "All The Wild Horses"
A screening of the award-winning film "All the Wild Horses" documenting the incredible Mongol Derby, the world's longest endurance horse race, followed by a conversation with local equestrian Lena Haug about her personal experience racing through Mongolian dessert this summer. Tickets are $20.
Friday, January 13: Living Voices
POAC's popular theatrical partnership with Living Voices returns with a production of "Within the Silence," sharing the story of thousands of innocent Japanese Americans during World War II, told from the perspective of Emiko, a as a teenager in 1941. All tickets are $18.
Thursday, February 17: Diane Schuur
Legendary jazz singer and pianist, Grammy Award winner. She has released 23 albums, performed at Carnegie Hall, the Kennedy Center and the White House, and is a recipient of the Helen Keller Achievement Award. All tickets are $35.
Saturday, March 25: Missoula Children's Theatre: "Red Riding Hood"
The ever-popular community theater event, featuring a crowd of local children of all ages for a local production of the fairy tale classic. Tickets $5-15.
Thursday, April 21: The Black Market Trust
A five-member Los Angeles-based gypsy jazz band, inspired by Django Reinhardt and the Great American Songbook, with virtuoso playing, beautiful harmonies, and fun audience interaction. All tickets are $28.
Guest artists also participate in POAC's Ovations program, a free K-12 outreach program that provides quality educational experiences in the performing arts to students who would otherwise not have these opportunities. In addition to all public performances at the historic Panida Theater, workshops, performances and outreach programs are scheduled throughout the year in the Lake Pend Oreille School District.
"From classical to contemporary musicians, dancers, actors and spoken word artists, POAC has a long tradition of presenting culturally diverse performances for audiences of all ages at affordable prices," said the POAC Executive Director, Tone Stolz. "We are thrilled to present a new season of exceptional artistry, theatrical excitement and inspiration to the Sandpoint community through the performing arts!"
A limited number of 100 POAC season passes will be available, providing discounted entry to all seven shows. Season passes cost $145 (plus tax) and are fully transferable. Tickets for all performances are available for purchase online at ArtinSandpoint.org, by phone at 208-263-6139, or at the POAC office, 110 Main St., Suite 101 in downtown Sandpoint. Sponsorship opportunities are also available for POAC's performing arts season and for individual shows. Call the POAC office for details.