Save the Drew Forest film screenings, community meeting June 29 in Madison | Madison Eagle News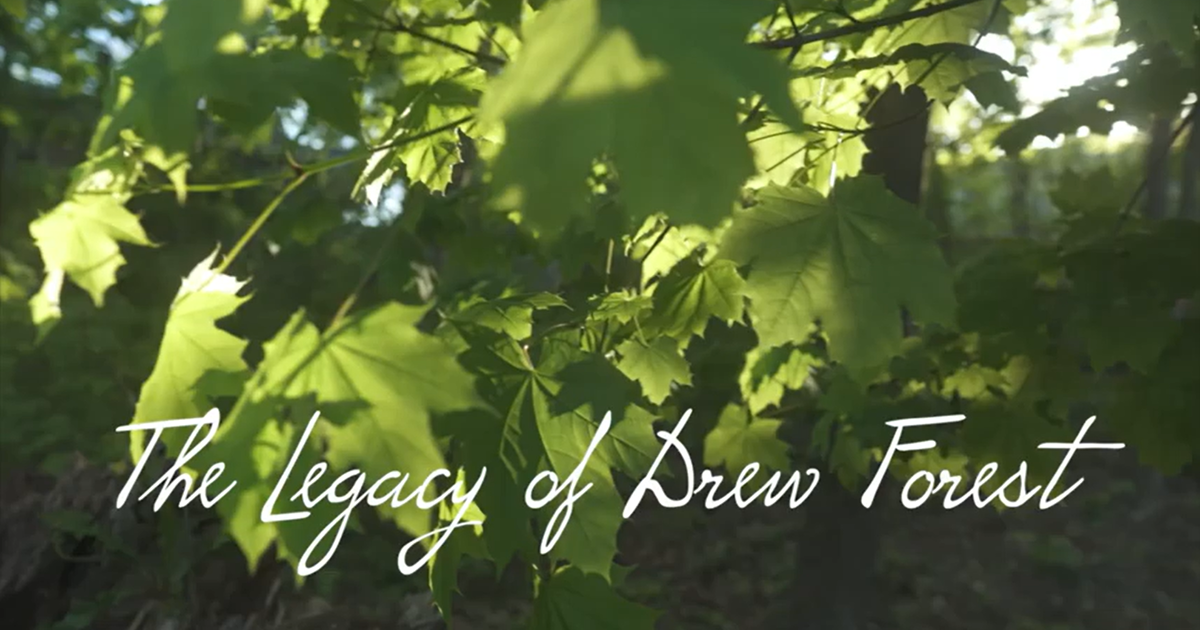 MADISON- Two local filmmakers, spurred by the news that Drew University is interested in developing parts of its 53-acre forest, have created short videos in an effort to help preserve the land for public use.
The two will share their films at 7:30 p.m. on Wednesday, June 29 at an event hosted by the Madison Environmental Commission and Friends of Madison Shade Tree at the Madison Community Arts Center, 10 Kings Road, Madison.
Bill Lynch, a documentary filmmaker from Florham Park, saw the "Save the Drew Forest" signs around town and decided he had to do something. Its three-minute video will be screened with a treetop view of the forest, created by Paul Morgan, a Madison-based filmmaker and drone photographer.
The film screenings will be followed by a community meeting.
A former student of Drew will talk about how the forest influenced her education and career choices. Friends of Drew's Forest will explain conservation sales. Focus groups will brainstorm ways to educate neighbors about the forest. Homemade cookies will be served.
The 53-acre Drew Forest is a wildlife and recreation corridor that connects to other public parks, such as Giralda Farms Preserve, Loantaka Brook Reservation, and the Great Swamp National Wildlife Refuge.
The forest is a critical aquifer recharge area for Morris County, purifying drinking water for 30 towns, according to Friends of Drew's Forest. This ecosystem service is valued at $1,532,336 per year, according to the state Department of Environmental Protection. Along with other benefits, intact forests remove carbon dioxide from the air and store it, thereby mitigating global warming.