Sorsoganon Filmmaker Wins Best Short Film Award at Empowered Bicolana Filmmaking Competition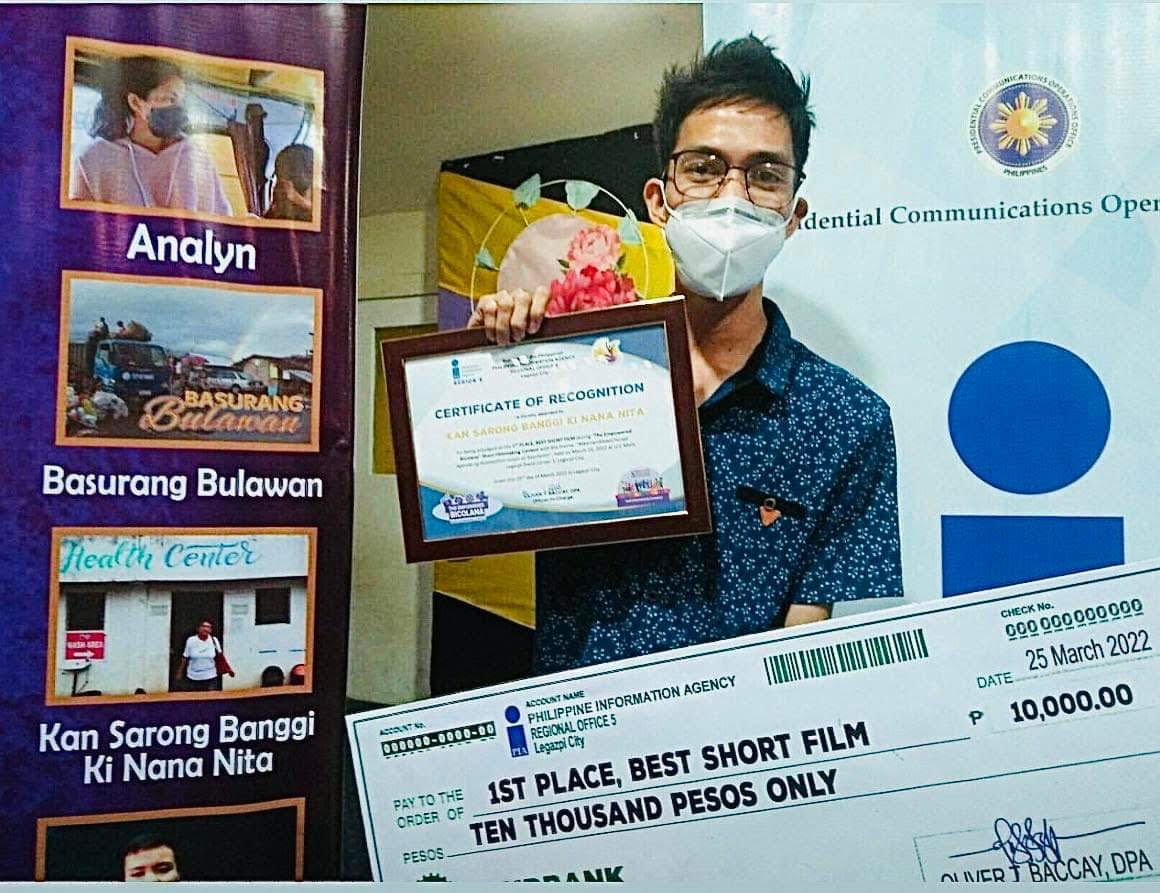 MOVIE
A filmmaker and visual artist from Sorsogon Province, Philippines, has landed first place in a film competition organized by the Philippine Information Agency Region 5.
Robert Marticio, a member of the Kurit-Lagting Art Collective and Concerned Artists of the Philippines, said at the awards ceremonies that he always wanted to make a film that would honor women who stand up for their rights, challenge stereotypes, break down barriers and serve as pioneers of change
Her short film titled "Kan Sarong Banggi Ki Nana Nita" (A Night with Nana Nita) portrayed women as our everyday heroines with their undying love for their families and society.
The Philippines Information Agency Region 5 (PIA-5) short film making competition is part of the celebration of Women's Month 2022 with the theme "#WomenMakeChange: Agenda ng Kababaihan Tungo sa Kaunlaran" . (Women's Agenda for Progress)
The Kurit-Lagting is a collective artistic collaboration of Bicolano artists from the provinces of Sorsogon, Albay, Catanduanes, Masbate and Camarines with artistic advocacy on human rights and the environment.
The Concerned Artists of the Philippines Bicol Chapter (CAP-Bicol) is one of the newest CAP chapters formed in October 2020, which is comprised of artists, musicians, writers, filmmakers and cultural workers from diverse disciplines that work for a people-centred nationalism. arts and culture. One of CAP's founders is Lino Brocka, a national film artist born in Sorsogon.
Short film entries can be viewed on: https://www.facebook.com/PIAROV/videos
Note: Nana Nita is a retired Barangay health worker, traditional health worker and midwife in Castilla Sorsogon.
For more information please contact: [email protected]