STARZ Performing Arts Academy to Host 22nd Annual Spring Showcase | New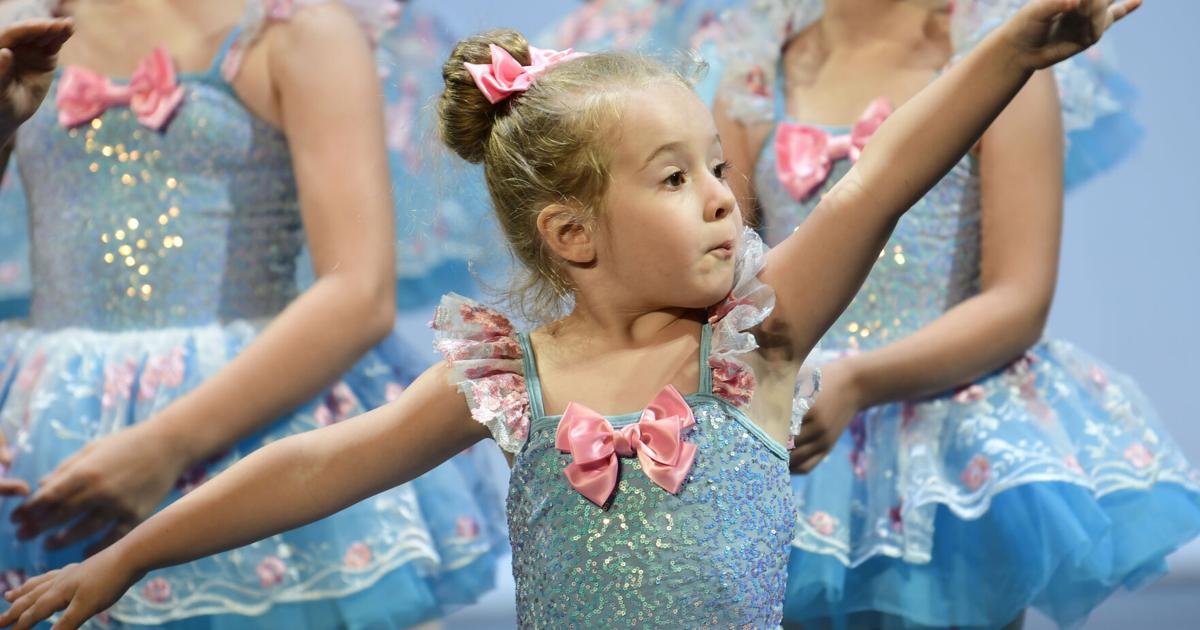 PRINCETON — The STARZ Performing Arts Academy will host its annual Spring Showcase tonight and Friday at 7 p.m. at the Chuck Mathena Center in Princeton.
This year's theme is "Ambition," and STARZ owner Gabrielle Massie is very excited for her students to perform.
"We're very excited," Massie said. "We have over 70 numbers choreographed by our faculty of eight, and we have dancers ranging in age from three to 24."
Massie said there will be different shows on both nights and performances will include dancers, singers, acrobats and aerialists.
"The Friday show will also be Senior Night, so we'll be celebrating our two graduating seniors before they head out into the world," she added.
STARZ has had this showcase since their opening in 2000 when Massie's mother first opened the Academy in Bluefield, West Virginia. It has since moved and expanded.
"We currently have 6,000 square feet of space in the Green Valley Mini Mall," Massie said.
Massie has been with the business since the beginning before taking over ownership.
"My mom started it in 2000 when I was in seventh or eighth grade, so I've been with it all the time," Massie said. "I've been an owner for 12 years now, this is my twelfth year.
STARZ is approved by the Mercer County Commission for the Performing Arts and is currently the only dance company in the area to have it.
They have several professional dancers who hail from STARZ and currently have senior dance careers at the Institute for American Musical Theater.
Massie also believes that the Academy has bridged the gap between high school dance and pre-professional dance, so dancers who come from STARZ are better equipped to handle performing schools and professional dance.
"With our older dancers in particular, I've found over the past few years we've been able to bridge that gap between pre-pro and our students venturing into the real world," she said. .
The dancers also congratulate Massie for his and the rest of the Academy's efforts to provide them with career opportunities in dance.
Principal dancer Hannah McMillion said, "I'm going to the Institute for American Musical Theater in New York to keep performing, and that couldn't be possible without STARZ. I definitely thank them.
McMillion will be awarded a $46,000 scholarship, and she is just one of many scholarships up for grabs.
"This season, in addition to all the college and summer scholarships our students have received, we have raised approximately $30,000 in scholarships to give to our students for the upcoming season," Massie said.
The dancers also comment on the "family environment" that STARZ has within the academy.
"It's been really good here," said dancer Isabella Atwell. "People here are very welcoming when you first come here, and it's a very positive environment."
McMillion added, "Everyone is like sisters, brothers and parents to each other."
Both dancers said they were very excited to dance with their friends and show people their hard work.
They also said their favorite part of STARZ was hanging out with fellow students and faculty.
"I love being with my friends and knowing I have something to do at the end of the day," McMillion said. "Even though it's been a tough day, I can still come to STARZ and have something to look forward to because it's my happy place.
Atwell added, "They're my closest friends, and I love doing this and being able to dance with them."
Showcase tickets are $12 and can be purchased online at their website dancewithestarz.com or at the door upon arrival at the show.