Strongest Ad for Weakest Film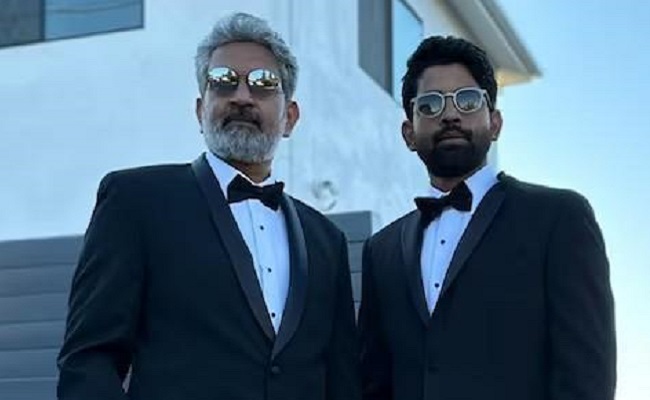 What is the weakest film in SS Rajamouli's filmography? The majority of the audience will give the same answer – 'RRR'.
A story with a historical error is thrown at the public to accept as historical fiction. But still, only with the Bahubalian aura of Rajamouli, the film could turn in the rooms. There is also a huge dispute over collecting RS 1200 Cr. There are many who claim that this is a manipulated character.
But even greater manipulation is going on by this film crew to cast RRR as a better movie in the collections than KGF2's. It is known that RRR tickets were sold at higher prices in the initial week in almost all centers with special permission from the authorities. But that was not the case with KGF2. From day one, tickets were sold at regular price. In these circumstances steps should be taken into account, but there is no tool to measure them effectively. It goes without saying that theater attendance for RRR is lower than for KGF2.
Now Rajamouli is breaking the roof with his continued efforts to win an Oscar from RRR. He screens the film in different countries. Recently, he toured Japan to screen the film where he was only able to recoup half of the total expenses incurred for this assignment in Japan.
He is now in the United States to push for an Oscar with the help of several influencers. Freshly he attended the Governor's Awards event in Los Angeles. 'RRR' also won Best International Film at the 2022 Saturn Awards which is remembered here while publicizing it.
Moreover Rajamouli has announced a sequel to RRR which already oozes from the pen of his father Vijayendra Prasad. Many say RRR itself is a worthless story and now the sequel is going to be even more disturbing.
Rajamouli is known as a master craftsman, but his efforts to win an Oscar for an unworthy film raise eyebrows in disappointment. If the film gets an Oscar, then it will be revealed to the world that an Oscar is possible through persistent lobbying. As patriotic Indians, wish Rajamouli brought this image to the Academy of Oscars by winning an award.
Srinivasa Bhanu Lakkoju