Suicide prevention events include a walk, film screening, panel | Local News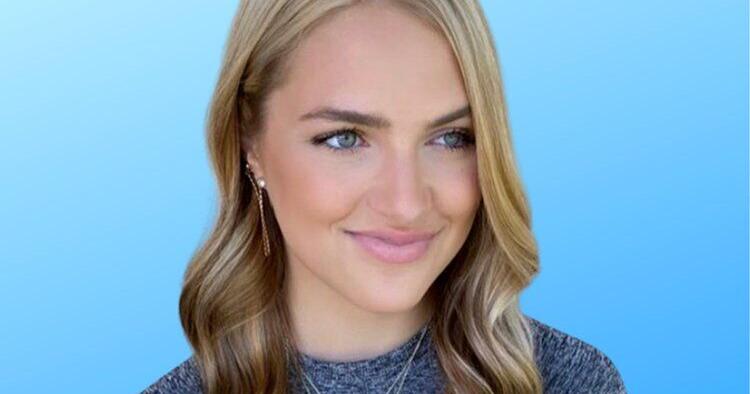 MANKATO — By sharing their personal stories of suicide, Emma Benoit and Ray Stenglein hope to build a bridge connecting young people in crisis to the mental health support and resources they need.
Benoit, 22, attempted suicide at age 16 in 2017, while Stenglein lost his 16-year-old daughter, Annika Belle, to suicide in 2016.
Now avid speakers on suicide prevention, they bring their stories to Mankato this month.
The two will participate in Mankato's Out of the Darkness Community Walk and Fundraiser, which supports the American Foundation for Suicide Preventionstarting at 10 a.m. Saturday at Sibley Park.
A screening of "My Ascension," a film documenting Benoit's story, will follow at 4:30 p.m. at East High School with a panel discussion afterwards. The film and panel are sponsored by Todd and Mel Hoffner, who lost their 13-year-old daughter, Mara, to suicide in May 2021.
Suicide prevention programs come at a time when young people are increasingly reporting mental health issues. U.S. Surgeon General Dr. Vivek Murthy called the trend a crisis while expressing hope that "we can finally use this moment to address it" during a visit to Minneapolis in August.
Doing something about it, for Benoit and Stenglein, means not being shy about bringing up the subject. Not talking about it only increases the stigma associated with suicide and mental health.
"It's such an important conversation to have," Benoit said. "Mental health is real and it's a serious thing that in the past has not been taken seriously. The pandemic has increased the importance of these types of events.
Growing up in southern Louisiana, Benoit didn't feel like he could talk about his mental health. It was taboo, she said.
To an outsider, his teenage years might have seemed perfect. She was a cheerleader with a good group of friends and family.
In reality, she was filled with depression and anxiety. A perfectionist, she increasingly pushed herself to be a better athlete, student, and person.
Entering her senior year, she attempted suicide. She survived, but a spinal cord injury left her paralyzed.
"Fortunately, through a miracle and a lot of grace, I survived and had instant regret," she said.
She channeled that regret into her suicide prevention work.
"It propelled me on this mission because it told me that if my feelings of regret were so strong, there must have been so many people out there who felt the same way," she said.
Stenglein's daughter, Annika, would be about Benoit's age now. Working with Benoit gave her clues about how her daughter was feeling before she died.
"It's been a great learning experience for me to learn what my daughter was going through," he said.
The work he does now as president of Wings of Hope, a Minnesota nonprofit that works to connect people to mental health resources, is part of the healing process. Not only does he share his daughter's story, but he provides training on how to recognize and respond to the signs of suicide.
Ultimately, he doesn't want a parent to experience what he did, or a youngster to feel like his daughter. At events at Willmar, Pillager, Brainerd, Crosby and Sauk Center, he and Benoit were able to hear directly from students, some eager to talk to them about mental health in a way they might be hesitant to do with their parents.
Their stops in Mankato, which also include events with Eastern and Western students on September 28 and 29, are part of an educational series that travels to cities across Minnesota. Benoit and Stenglein thanked the Greater Mankato Area United Way and the Mankato Area Public Schools Authority for facilitating such important discussions.
"For me, the biggest part of it is starting to break the stigma of mental illness and understanding better that it's okay to not be okay," he said.