The performing arts unite across countries and cultures | Newton County Company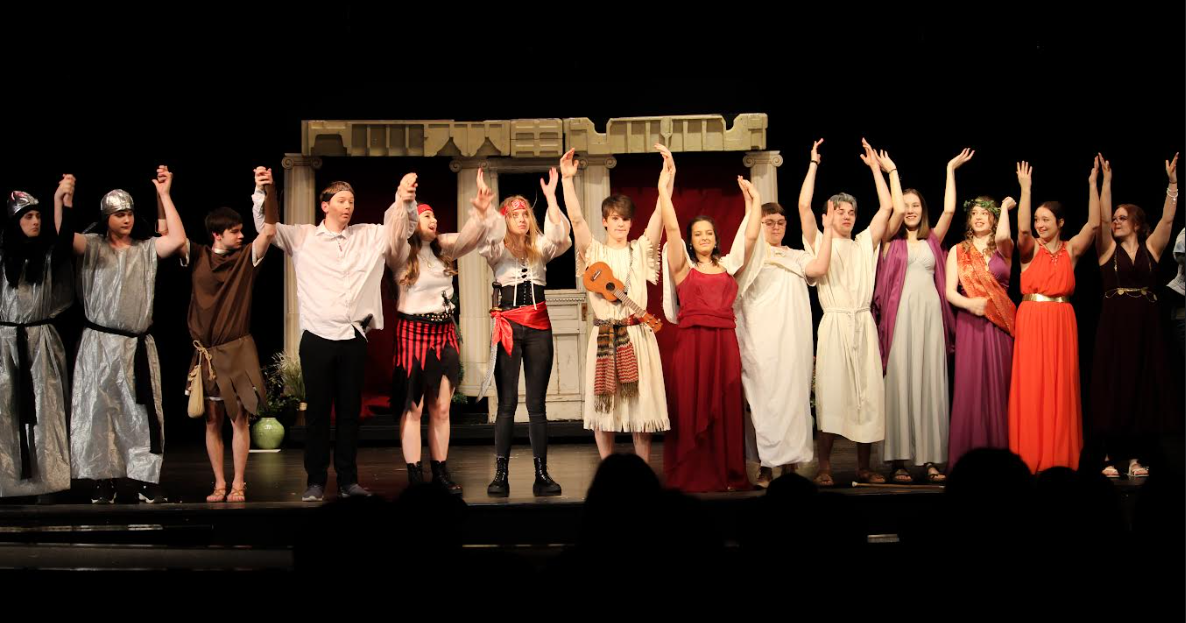 KENTLAND – More than ever before, the South Newton stage has hosted a wide variety of artistic entertainment from various performance groups over the past year.
In the fall, rehearsals began for "The Best Christmas Pageant Ever", which featured mostly elementary and middle school students. Traditionally, fall semester shows are reserved for high school talent; however, the roles in this musical called for a wider cast.
"It was so much fun working with the elementary students," said Jen Kindig, English teacher and theater director at South Newton High School. "Music Director, Beth Moore, does a fantastic job with the kids and has been crucial to the success of the show. Several of the younger students said they were looking forward to performing in future productions! »
"Theatre gives actors the opportunity to take on different roles and take on characters that may or may not resemble their own personalities," Kindig said. "The students chose the Herdmans to deliberately misbehave and 'act' on stage, which they absolutely loved!"
The spring show, "The Braggart Soldier," was originally conceived by ancient playwright Plautus. The South Newton comedians performed a modernized version of it and had a ball with the characters, costumes and other cast members. Emerging talent combined with established talent made the show really great. Marcum Sanders, who joined the theater in his final year in 2018, returned and produced a phenomenal sound program to accompany the show. Capucine "Caps" Gautier-Lenoir, a French exchange student, played a pirate who just wanted his moment on stage. Caps has put her in the spotlight, a memory she will take with her when she returns to France in a few months.
In March, esteemed collegiate ensemble, The Purduettes, came to the South Newton stage with the support of community sponsors including: Good Table, Kentland Bank, Hoosier Associates, Inc., Community State Bank of Brook, Wet-Tech , Inc. ., Kentland Rotary, Murphy's Food King, Kentland Veterinary Clinic, Wilson Industrial Sales, Del Principe and Allie CPAS, 3D Machines, AgriTown Agency, Ardis Kindig, Washburn Law, Donna Heshelman, Wilson Fertilizer, Fowler State Bank, Ryan Law Offices and the SIA Foundation.
It was the first full in-person concert the Purduettes had performed in two years. Director Jeff Valier created the songs the choir would perform on their planned trip to Hawaii for spring break. Two native Hawaiian songs were "Ka Wailele" and "Aloha Oe". Each told a story about the Hawaiian people and their customs and traditions.
It was a particularly special concert for two members, Grace Kindig and Erin Wilson. Kindig is a senior at Purdue University and also an alumnus of South Newton. Back on her home stage, she entertained the audience with her solo "So Small".
Wilson got an unforgettable surprise when his dad flew in from Florida for the gig. "I was absolutely shocked," she admitted.
She was so excited not only to see him but also for him to see the gig since he was the one who first discovered the Purduettes when Erin was looking for college options. Drawn to the set because of its touch of musical theatre, Erin knew she had to join!
Both women agreed that being part of the Purduettes is a lifelong affiliation with others who share their passion for singing and performing.
"I feel like it's a group of 75 people I can count on in times of need," Wilson said. "They will pick me up when I'm down and celebrate my successes with me."
Whether primary or adult, local or distant, the performing arts bring people together through shared experiences.