Who will own and operate the Lansing Performing Arts Center?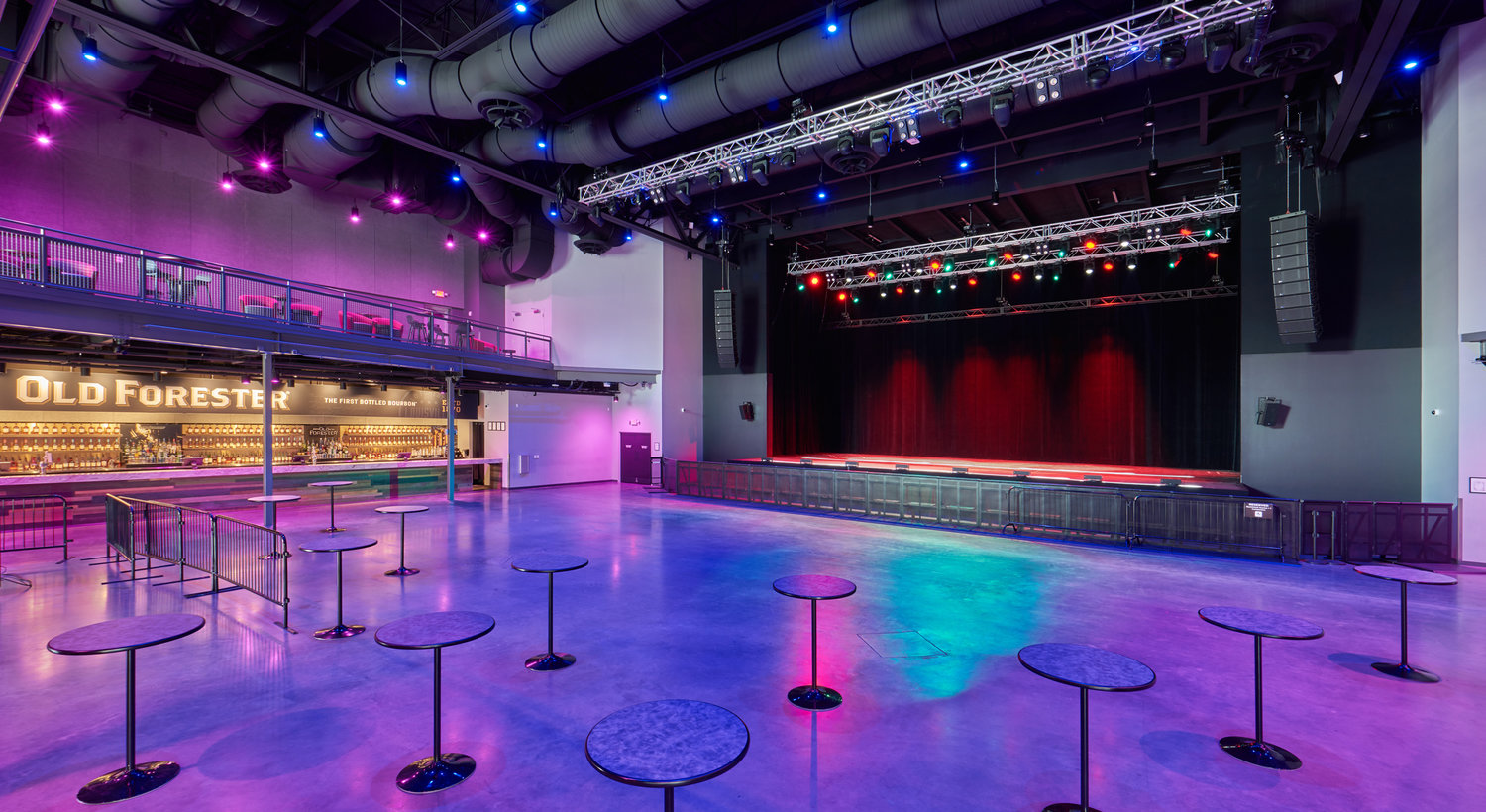 Lawrence Cosentino
Two and a half months after Lansing Mayor Andy Schor announced plans to build a performing arts center downtown, gamers are still behind the scenes figuring out who will own and manage it. operator.
Meanwhile, the project team reached out to a venue similar to Lansing's planned facility, Old Forester's Paristown Hall in Louisville, Kentucky, for advice on how to proceed to the next step – the fundraising and name marketing opportunities.
"Over the past two months, the focus has been on getting the right ownership and management model," said Dominic Cochran, director of the Lansing Public Media Center, co-director of the Capital City Film Festival and key player in the project.
"We are close to an answer," he said. "We always feel good about innovating and going vertical in the fall of this year, or first thing next year, with a goal to open in fall 2024."
The proposed venue is designed to fill a void in the local arts and entertainment market and attract national rock, country, hip-hop, comedy and other attractions that are now skipping Lansing to play in Detroit or Grand Rapids .
It would also fill a physical void, a mostly vacant lot at the corner of Washington Avenue and Lenawee Street.
In addition to a box-style concert hall that can accommodate 1,400 or 2,000 standing spectators, it will also be the permanent home of the Lansing Public Media Center and eventually the entire Hip-Hop Academy Above and from the Lansing Art Gallery. .
Cochran said the participation of the latter two organizations is a key variable.
"They have to make a massive decision about permanent housing," he said.
Terms with the two organizations would depend on their "ability or willingness" to raise a large sum of money up front and get a low rental rate "because they helped build it," Cochran said. .
"At the other extreme, if they didn't bring anything to the table up front, it would be a higher rental rate," he said. "The reality is probably somewhere in the middle."
Several ownership models are on the table, including public ownership (by the City of Lansing), private ownership (by the developer, Lansing-based Dymaxion Development), a mixture of the two, or an original model such as a community land trust that would allow nonprofits like the Lansing Art Gallery to be equity partners.
Cochran said that since the city will be the largest contributor to the center, it will have a prominent position on the board.
The center "could belong to the developer and everyone is renting space".
Jeff Deehan of Dymaxion Development said he was "wide open" to any ownership model.
"We are happy to act as a developer, or sponsor any element of the project that is needed, or even own," Deehan said.
Installation is expected to cost between $10 million and $20 million, depending on whether 40 apartments will be included in the final design. Cochran said an interim version proposed in February, in which the apartment shells are not fully built, has been ruled out.
The city has already secured the $10 million it needs to launch the project: $2 million in state funding and an additional $8 million from the media center in upfront revenue expected from the cost bond. public, educational and governmental access (PEG).
The apartments make the project more expensive, but Cochran said they will bring long-term income, activate the block and bring other benefits to the project that are worth the investment.
"Also, we could just go to a bank and get a bank loan for that part," he said.
But if enough private money is raised, in addition to PEG money and already secured public funds, the project could go ahead without incurring debt, which Cochran called an "ideal" outcome.
When the ownership and management structure is established, Capitol Fundraising Associates will launch a search for private donors in overdrive.
A financial consultant identified between $3 million and $5 million in potential private donations for the facility.
The Lansing project team compares notes with staff at Paris City Hall Old Forester. The box-style venue opened in July 2019, seats around 2,000 standing spectators and bills itself as "a performing arts installation with the energy of a nightclub".
"The design of the building is similar, in that it's not a traditional concert hall with sloping floor seating, and the budget is similar," Cochran said. "They help us with how they approach private and corporate fund donors with these sponsorship and naming opportunities."
Another thing that's still up in the air is the name of Lansing's site. Cochran said the project team is open to all suggestions, including naming the facility after Lansing lawyer, patron of the arts and civic leader Jack Davis, who died in 2020, without seeing the longtime dream of performing arts center in Lansing come to fruition.
Cochran admired Davis' pragmatic adoption of the current performing arts center model when a more expensive project that would have housed the Lansing Symphony Orchestra collapsed in 2020.
"He saw the writing on the wall, as we all did, that we wouldn't be able to build this $60 million thing that we all would have liked to build," Cochran said. "But he was like, 'Hey, they're telling us this market needs a flat-floor rock and roll venue. Maybe that's what we should build. I consider him a colleague and a friend. All of these options are going to be discussed, it's just not the time yet.