WSCC Performing Arts Series: Quintet leaves guests wanting more | News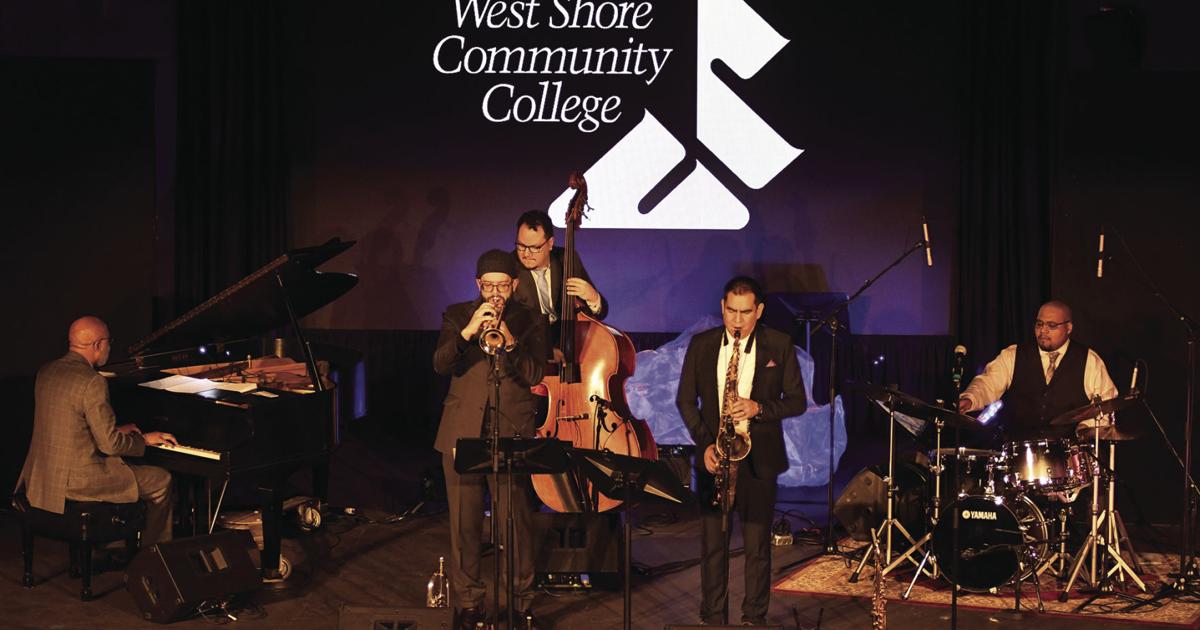 The Diego Rivera Quintet brought warmth to a chilly Friday night in Ludington with two sets of jazz steeped a bit too in the bandleader's Hispanic heritage.
West Shore Community College's Performing Arts Series presentation at the Ludington Area Center for the Arts was the quintet's first outing for this particular arrangement, Rivera told the audience.
Josh Lawrence on trumpet, Javier Enrique on bass, Zavier Davis on piano and Sean Dobbins on drums have joined the saxophonist/composer and associate professor of saxophone at Michigan State University.
The evening included compositions written by Rivera who presented them with explanations of what he was thinking and feeling while writing them. It included pieces of history, philosophy, Chicano family heritage, and a call to understand that different people in this nation and around the world can have realities that each of us do — and yet share a basic humanity. (This observation was supplemented by the Quill Redpath "Once I Was Like You" exhibit on display in the entrance exhibit area of ​​the LACA Performance Venue through the end of the month.) The Direct Instrumental Jazz Compositions often had stories—a child separated from parents singing himself to sleep, a musical evocation of a window in San Antonio, Texas, significant in Chicano heritage—presented with nuance and power.
Loud solos showed off the beautiful musical chops of the players. Rivera and Lawrence are expressive on their instruments. Davis was a marvel at the piano. Dobbins matched expressiveness on drums and had crowd-pleasing solos with rock 'n' roll exuberance. Enrique, once a student of Rivera, kept the background strong on bass.
Ted Malt, director of the WSCC Performing Arts Series and Rivera's college friend, invited the audience to Jamesport Brewing for a post-concert jam of the quintet. He explained that a similar arrangement is planned for the series' next presentation, the Fred Knapp Quintet on February 11 at the Ramsdell Regional Arts Center in Manistee with a jam at a Manistee night venue following the concert.